Type Image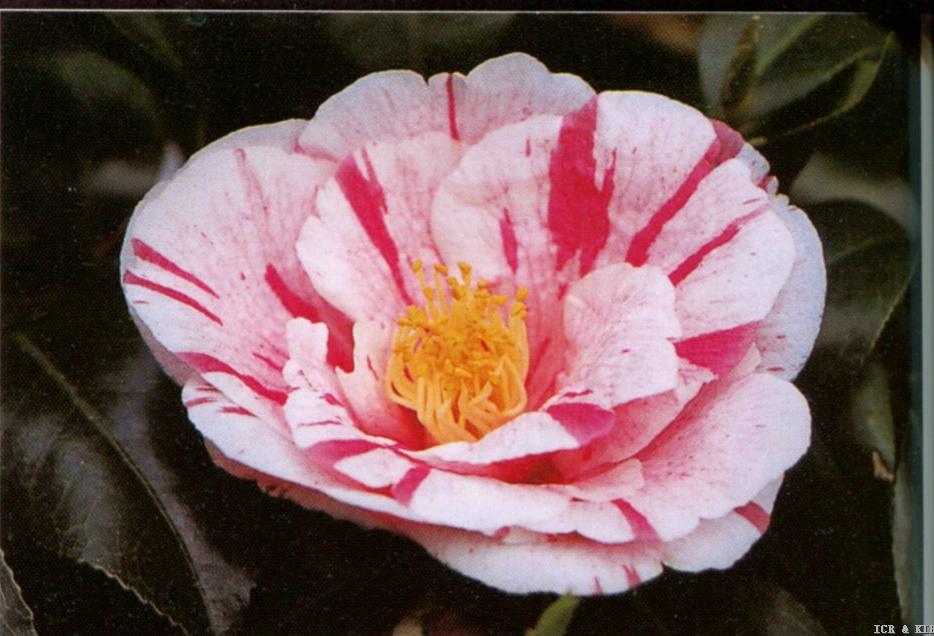 Chosen by Sueo Takano
Id:ICR-14159
Country:Japan
Year Published/Registered:1975
Cultivar Type:For Ornamental
AGM Type:
Scientific Name:Camellia japonica 'Ōkan-nishiki'
Species/Combination:C. japonica
Chinese Name:
Japanese Name:王冠錦 おうかんにしき
Meaning:Diadem brocade
Synonym:
Ôkan-nishiki The International Camellia Register, 1993, Thomas Savige.
» English Description
Satō,1975, Chūbu no Tsubaki, p.49: Medium size, white with crimson stripes, semi-double. 15 petals, large, emarginate, overlapping in two rows, incurved cup-shape. Stamens in a cylinder, about 70, anthers yellow, filaments pale yellow. Leaves bright glossy green, elliptic, apex acute, base cuneate, margins finely serrulate. A chance seedling of Esugata, recognised by Chūbu Camellia Society in 1956, named by Minoru Satō. From Aichi Prefecture.