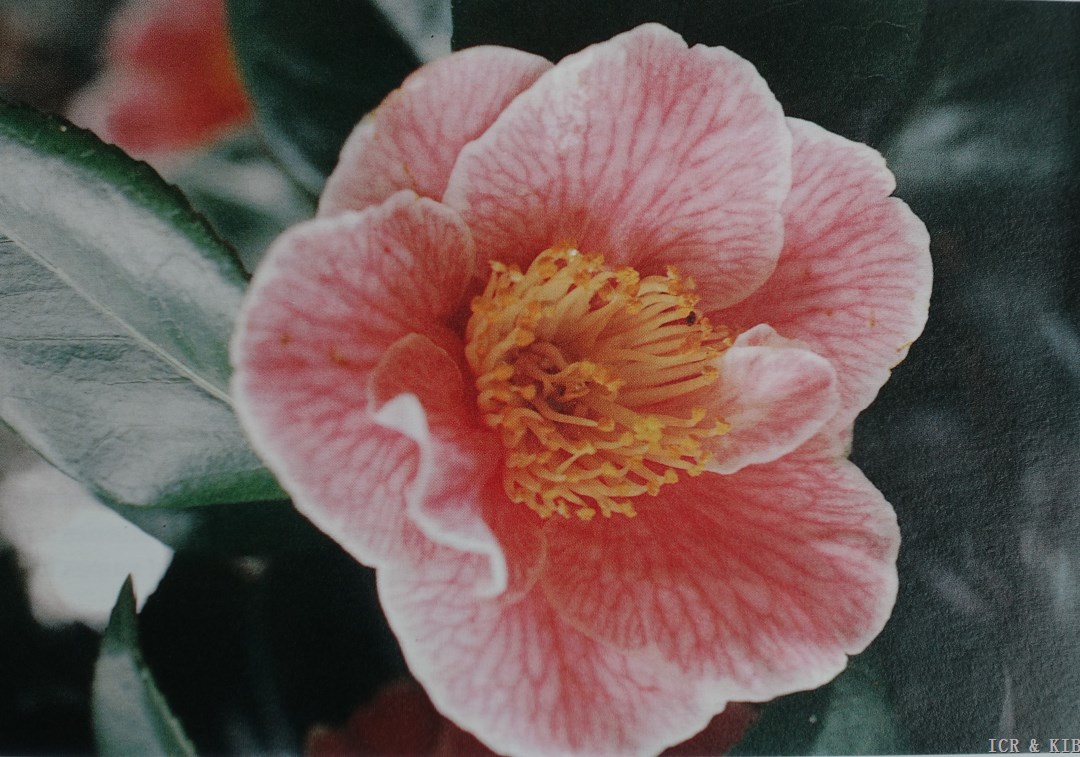 Type Image Chosen by wangzhonglang
Id:ICR-22665
Country:Japan
Year Published/Registered:1889
Cultivar Type:For Ornamental
Scientific Name:Camellia japonica 'Adelina Patti'
Species/Combination:C. japonica
Chinese Name:
Japanese Name:
Meaning:
Synonym:
Adelina Pattii Caledonia Nursery Catalogue, 1983-1984. Orthographic error for Adelina Patti.
Adeline Patti Fairlight Camellia Nursery, 1987. Orthographic error for Adelina Patti.
Madame Patti Camellias at Eaton Hall, 1939. Synonym for 'Adelina Patti'.
» English Description
G.W.H., 1889, The Garden, 36(930):247: This is a somewhat cup-shaped bloom; it is a very handsome single form with round petals, which are a bright, rosy pink, flushed with carmine towards the base and netted with veins of the same colour, broadly banded with white on the margin; anthers of golden yellow. Can occasionally sport to red or half-red bloom. Leaves elliptic, 7.5-8 cm long, 3-4 cm wide, broadly serrulate, acuminate, deep glossy green. Flowers 7-8 cm across, colour Neyron Rose (HCC. 623) with Carmine (HCC. 21) venation. Plant habit, erect with pendulous branches. See Urquhart, The Camellia, vol.II, 1969 for colour illustration. Imported by G. Waller from Japan about 1888. Orthographic errors: 'Adelina Pattii', 'Adeline Patti'. No relation with Rovelli's 'Adelina Patti'. Sports both carmine and pure white forms.