Type Image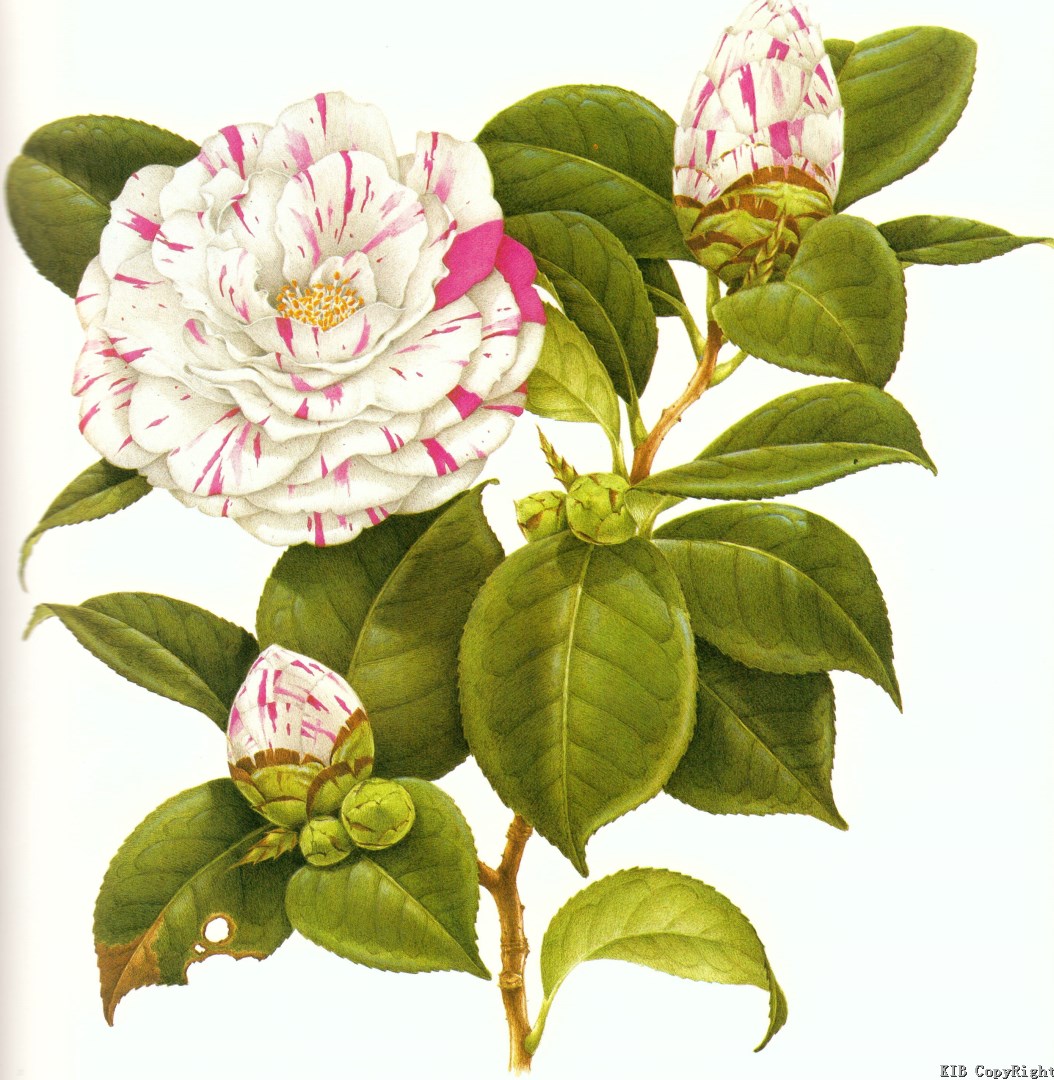 Chosen by wangzhonglang
Id:ICR-22697
Country:Australia
Year Published/Registered:1952
Cultivar Type:For Ornamental
AGM Type:
Scientific Name:Camellia japonica 'Adrian Feint'
Species/Combination:C. japonica
Chinese Name:
Japanese Name:
Meaning:
Synonym:
Adrien Feint SCCS, The Camellia. Its Culture and Nomenclature, 1951. Orthographic error for Adrian Feint.
Adrien Flint Jessep, 1955, American Camellia Yearbook, p.28. Orthographic error for Adrian Feint.
» English Description
Waterhouse, 1952, Camellia Trail, p.21, Illustration V: A seedling raised by the author. It was named for the well known flower painter, Adrian Feint, and is a large, deco­rative, semi-double white with vivid, crimson stripes. Its large, vividly striped flower buds are also attractive. A vigorous plant of stately habit and long, soft green leaves, widely serrated and pointed at the ends. It occasionally throws a crimson sport. Originated by E.G. Water­house, Gordon, NSW, Australia. Orthographic errors: 'Adrien Feint', 'Adrien Flint'.