Type Image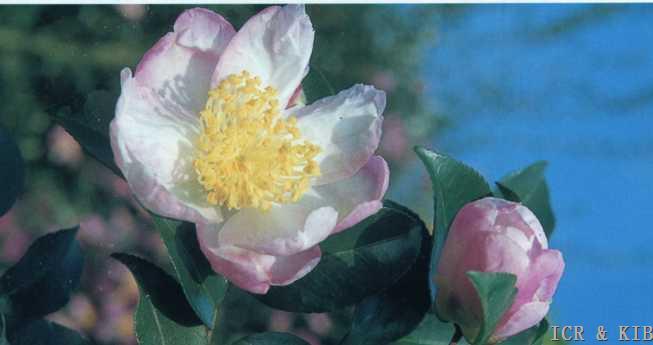 Chosen by wangzhonglang
Id:ICR-22832
Country:Japan
Year Published/Registered:1957
Cultivar Type:For Ornamental
AGM Type:
Scientific Name:Camellia sasanqua 'Akeyukusora'
Species/Combination:C. sasanqua
Chinese Name:
Japanese Name:明行空 あけゆくそら
Meaning:Dawning
Synonym:
Yoake-no-sora (Sky at Dawn). "Sasanquas, The Winter Flowers" ICS Congress, Kurume 2010, English translation, p.64; Synonym for Akeyukusora.
» English Description
Shimada, Yaichi, 1957, Kumamoto no Sazanka ni Tsuite, Dantairin, p.7 as 'Akeyuku-sora': The flower blooms in November (early) and is about 13 cm in diameter. It has 7 petals with white shading to pink at petal edge which is curled. Originated in Kumamoto Prefecture, Japan. Selected and named by Sadatsugu Yamasaki in 1902.