Type Image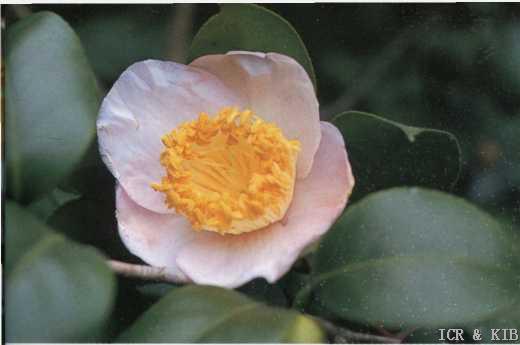 Chosen by Sueo Takano
Id:ICR-22844
Country:Japan
Year Published/Registered:1978
Cultivar Type:For Ornamental
AGM Type:
Scientific Name:Camellia japonica 'Aki-no-tsuki'
Species/Combination:C. japonica
Chinese Name:
Japanese Name:秋の月 あきのつき
Meaning:Autumn moon
Synonym:
Akitsuki Different reading for Aki-no-tsuki.
» English Description
Encyclopedia of Camellias in Colour, vol.II, 1978, colour photo, No.311, p.131; Seibundō Shinkōsha, 1979, Senchinshū, p.8 colour photo, p.197, description: Flower, pale pink with shading, 7 petalled single, opening flat with a triangular shape, like a Higo form, 9-11 cm across. Early to midseason flowering. Leaves elliptical, medium size, apex caudate, base obtuse, shallowly serrate. Spreading pendulous growth of average vigour. See colour photo, p.116, Yokoyama & Kirino, 1989, Nihon no Chinka and p.50 Kirino, 1984, Chabana Koyomi, vol.I, Tsubaki. Different reading: 'Akitsuki'. Originated in the Chūbu area, Japan. Released by Haruichi Sakuragi in 1970.