Type Image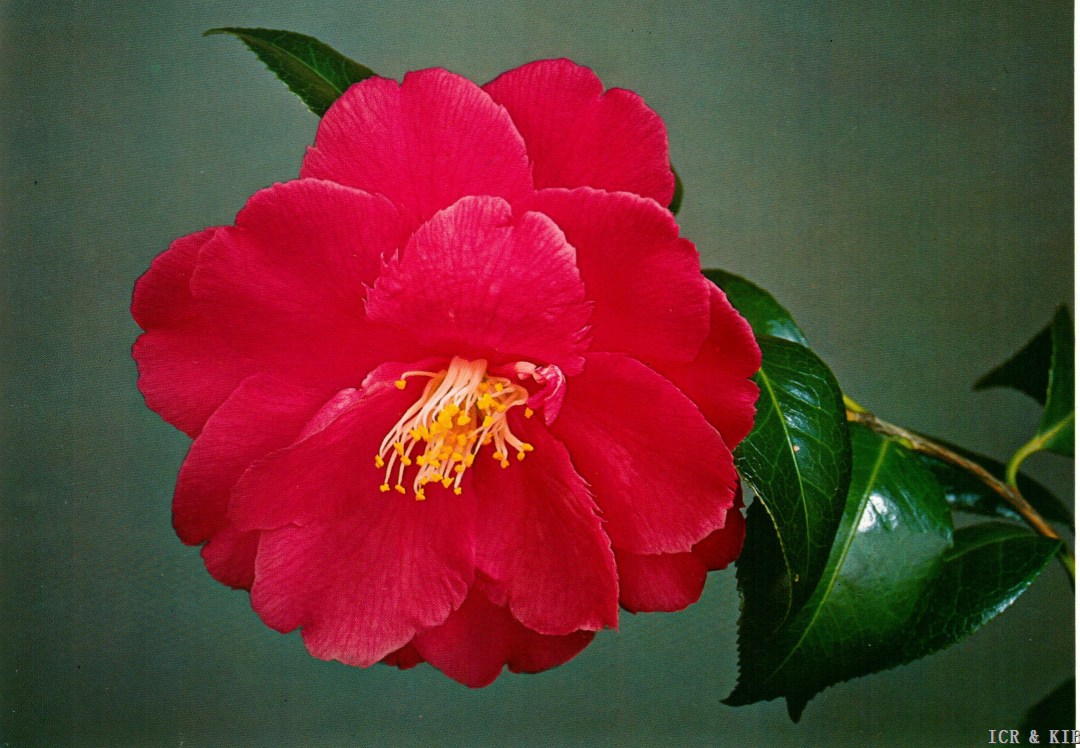 Chosen by wangzhonglang
Id:ICR-22847
Country:United States
Year Published/Registered:1959
Cultivar Type:For Ornamental
AGM Type:
Scientific Name:Camellia rusticana 'Aki-no-yama-Kansai'
Species/Combination:C. rusticana
Chinese Name:かんさいあきのやま
Japanese Name:関西秋の山 かんさいあきのやま
Meaning:Mountain in Autumn from Kansai
Synonym:
Kamiyo-tsubaki Katayama, 1960, Tsubaki Ochabana.Different reading: 'Jindai-tsubaki'. Synonym for Aki-no-yama-Kansai.
Kansai-aki-no-yama Encyclopedia of Camellias in Colour, vol.I, 1972, pl.196, p.100. Different read­ing for Aki-no-yama-Kansai. Synonym: 'Kamiyo-tsubaki'.
» English Description
Kanaoka, 1959, Tsubaki no Nashi; Tuyama, 1968, Camellias of Japan, pl.181, p.142: Branches erect, leaves elliptical, base rounded, slightly acuminate. Petioles hairy. Flowers semi-double, rose red (Spinel red 0023), petals obovate, rounded and deeply incised at the apex, margins locally, sharply serrate, especially on inner areas. According to Mr. Katayama this cultivar was once known as 'Kamiyo-tsubaki'. See also p.39, Seibundō Shinkōsha, 1979, Senchinshū, and Yokoyama & Kirino, 1989, Nihon no Chinka, p.311, as 'Kansai-aki-no-yama'. Originated in Kansai District, Japan. This seems similar to the Camellia listed by the Chūgai Nursery 1934-1935, and distributed by McIlhenny in the USA from 1937 as Aki-no-yama.