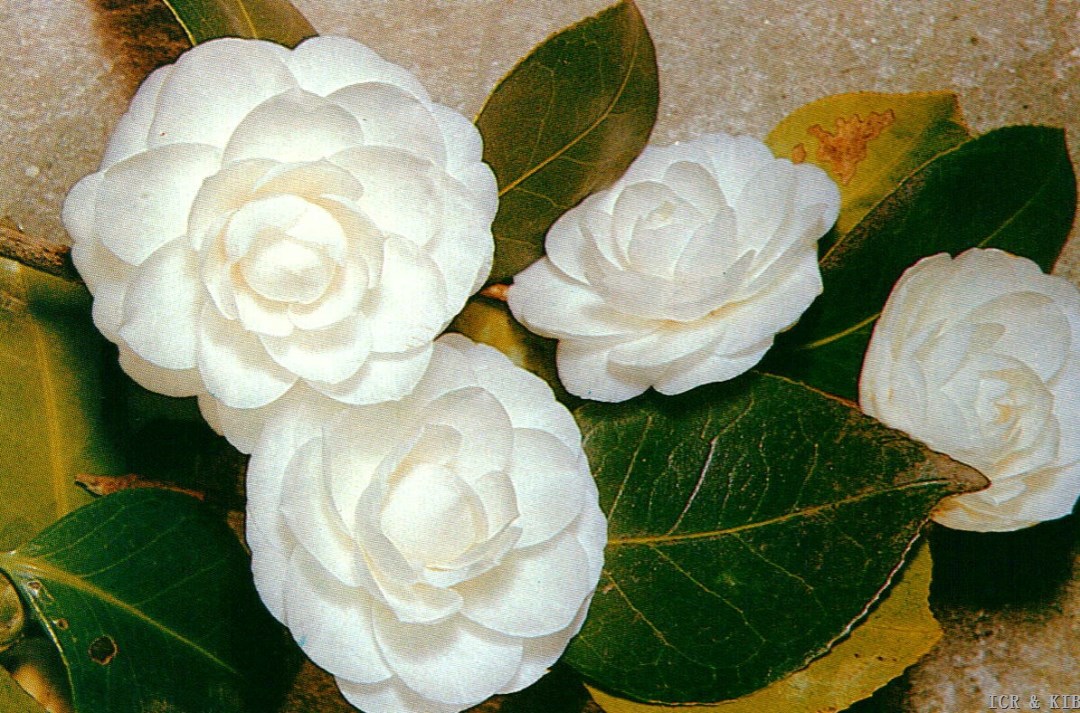 Type Image Chosen by Gianmario Motta
Id:ICR-87
Country:New Zealand
Year Published/Registered:1849
Cultivar Type:For Ornamental
Scientific Name:Camellia japonica 'Alba Insignis'
Species/Combination:C. japonica
Chinese Name:
Japanese Name:
Meaning:
Synonym:
Alba Insignia Anderson & Co. Catalogue, 1887, p.69. Orthographic error for Alba Insignis.
» English Description
Verschaffelt, 1849, Nouvelle Iconographie, Book III, pl.I: This Italian variety is remarkable amongst the white blossomed varieties on account of the size of its blooms, the large number of petals, their perfect imbrication and double shape. The exterior petals are round-ovate and hooded, pure white with a soft yellowish tinge at the centre. For colour photo see: New Zealand Camellia Bulletin, vol.XIV, No.3, p.17, 1985. The synonym of 'Il Cygno' given by van Houtte is considered erroneous.