Type Image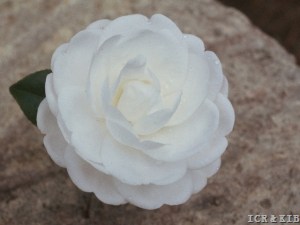 Chosen by Gianmario Motta
Id:ICR-253
Country:United States
Year Published/Registered:1965
Cultivar Type:For Ornamental
AGM Type:
Scientific Name:Camellia japonica 'Allie Habel'
Species/Combination:C. japonica
Chinese Name:
Japanese Name:
Meaning:
Synonym:
Habeier Shao, Taichong, 1992, The Observations from the Camellia World, p.73, No.281. Chinese synonym for the USA C.japonica Allie Habel.
» English Description
American Camellia Yearbook, 1965, p.64: "Dr J.M. Habel Jr., ACS Director for Virginia, has two very beautiful 'sweet pea' colored seedlings (blush to white, shading into pink margins). The second, No.46, was shown for the first time this past season. This is a large, full centred flowered flower. He plans to name this for his wife 'Allie Habel'. Midseason blooming. Originated in USA. Chinese synonym: 'Habieir'.