Type Image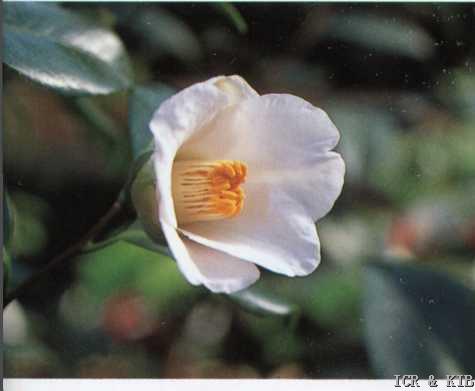 Chosen by Sueo Takano
Id:ICR-336
Country:Japan
Year Published/Registered:1972
Cultivar Type:For Ornamental
AGM Type:
Scientific Name:Camellia japonica 'Amatsu-otome'
Species/Combination:C. japonica
Chinese Name:
Japanese Name:天津乙女 あまつおとめ
Meaning:Celestial Maiden
Synonym:
Amatsu-hagoromo JCS., ea., Mainichi Shinbun, 1971, Tsubaki. Synonym for Amatsu-otome.
» English Description
Encyclopedia of Camellias in Colour, vol.I, 1972, pl.53, p.298; Yokoyama 1975, Gendai Tsubaki Meikan, p.65, black and white photo; Seibundō Shinkōsha, 1979, Senchinshū, p.13, colour photo: Small, soft palest pink, trumpet-shaped single. Mid-season blooming. Leaves dark green, slender, elliptic. See Yokoyama & Kirino, 1989, Nihon no Chinka, p.88. Original tree is in the precincts of the Kōtō-in, Daitokuji, Kyōto, Japan. Synonym: 'Amatsu-hagoromo'. Named by the former chief priest, Gizan, in 1970.