Type Image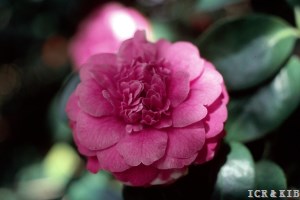 Chosen by Gianmario Motta
Id:ICR-413
Country:Italy
Year Published/Registered:1843
Cultivar Type:For Ornamental
AGM Type:
Scientific Name:Camellia japonica 'Anemoniflora Violacea'
Species/Combination:C. japonica
Chinese Name:
Japanese Name:
Meaning:
Synonym:
Anemonae Flora Violacea Fendig, 1953, American Camellia Catalogue. Orthographic variant for Anemoniflora Violacea.
» English Description
Colla, 1843, Camelliografia, p.136, as 'Anemonaeflora Violacea': A soft violet-red. Corolla of 9-12 petals alternatively disposed in 3-4 rows, opening ovate-oblong, broad, emarginate. Stamens all disposed regularly with the petals in the centre of the flower, forming a corolla with their apices turned towards the centre. Orthographic errors: 'Anemonae Flora Violacea', 'Anemoneflora Violacea', 'Anemonaeflora Violacea'. Origi­nated in Italy. Said by Colla to have been originated by Negri, Milan.