Type Image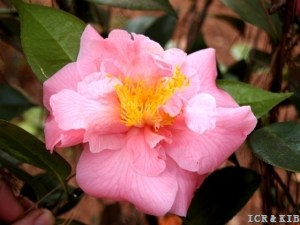 Chosen by Gianmario Motta
Id:ICR-488
Country:United States
Year Published/Registered:1972
Cultivar Type:For Ornamental
AGM Type:
Scientific Name:Camellia japonica 'Ann Oliver'
Species/Combination:C. japonica
Chinese Name:
Japanese Name:
Meaning:
Synonym:
Anne Oliver Hazlewood & Jessep,1972, Checklist - Camellia Cultivars from Nursery Catalogues, p.11. Orthographic error for Ann Oliver.
» English Description
American Camellia Yearbook, 1972, p.125, Reg. No.1188: An 8 year old chance C.japonica seedling that first bloomed 1969; originated by Mrs E.C. Oliver, Statisboro, Georgia, USA. Plant growth is average, medium in rate with light green leaves, 10 cm x 5 cm. The peony form bloom is light, clear pink with yellow anthers and filaments. It has 25-30 petals and 4 rab­bit eared petaloids and is 11-12.5 cm across and 6 cm deep. Orthographic error: 'Anne Oliver'.