Type Image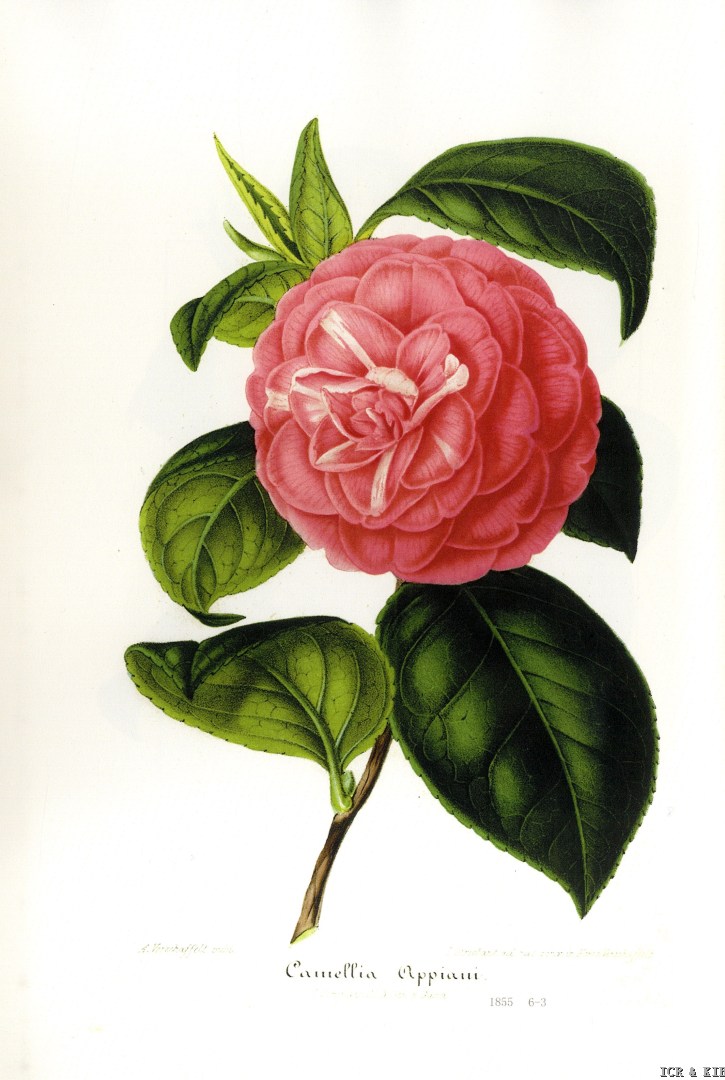 Chosen by wangzhonglang
Id:ICR-631
Country:Italy
Year Published/Registered:1850
Cultivar Type:For Ornamental
AGM Type:
Scientific Name:Camellia japonica 'Appiani'
Species/Combination:C. japonica
Chinese Name:
Japanese Name:
Meaning:
Synonym:
Andrea Appiani Luzzatti, 1853, Catalogue. Synonym for Appiani.
Apian Guilfoyle Catalogue, 1866, p.18. Orthographic error for Appiani.
Apiani Le Texnier, 1911, Catalogue, p.35. Orthographic error for Appiani.
Appioni Vanderbilt, 1940, Camellia Research, p.2. Orthographic error for Appiani.
» English Description
Ambroise Verschaffelt, 1850, General Catalogue, p.45. de Jonghe, 1851, Traité de la Culture du Camellia, p.96. No description. van Houtte, 1851, Catalogue, 44:3. No description. Verschaffelt, 1855, Nouvelle Iconographie, Book VI, pl.III: We have lately received this little known variety from Mr F. Mariani, Florence, Italy. It has blossoms of medium size, with large, perfectly imbricated, rounded and emarginate petals, of a vivid, carmine rose colour, with broad, whitish stripes at the centre of each. Synonym: 'Andrea Appiani'. Orthographic error: 'Apiani', 'Appioni', 'Apian'.