Type Image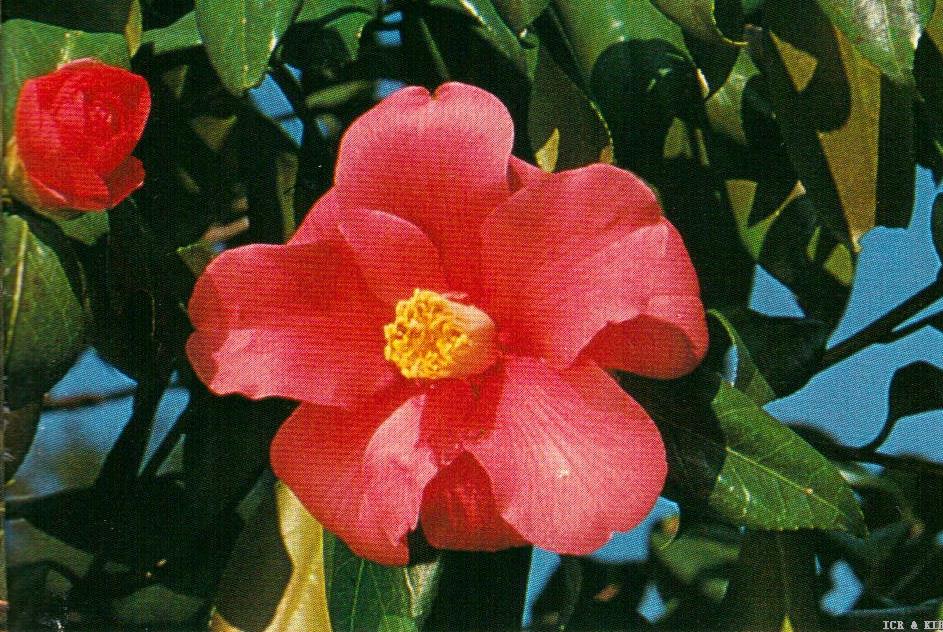 Chosen by wangzhonglang
Id:ICR-654
Country:Japan
Year Published/Registered:1957
Cultivar Type:For Ornamental
AGM Type:
Scientific Name:Camellia japonica 'Arahōshi'
Species/Combination:C. japonica
Chinese Name:
Japanese Name:荒法師 あらほうし
Meaning:Wild priest
Synonym:
Araboshi Satomi, 1962, Supplement to Camellia Varieties in Japan.Different reading for Arahōshi.
» English Description
Minagawa, 1957, Chinkashū; Tuyama & Futakuchi, 1966, Camel­lia Cultivars of Japan, p.190, pl.112: A medium size, orange-red semi-double of 20 petals in 2 or 3 rows, with an irregular centre of stamens and 2 or 3 small, twisted petals. Late flowering. Leaves, narrowly elliptical to elliptical, apex acute, medium size, wavy and twisted. Vigorous, erect growth becoming spreading. For illustration see: Encyclopedia of Camellias in Colour, vol.I, 1972, pl.200; Seibundō Shinkōsha, 1979, Senchinshū, p.14. Different reading 'Arabōshi'. Origi­nated in Kantō, Japan. Said to be a seedling of Arajishi.