Type Image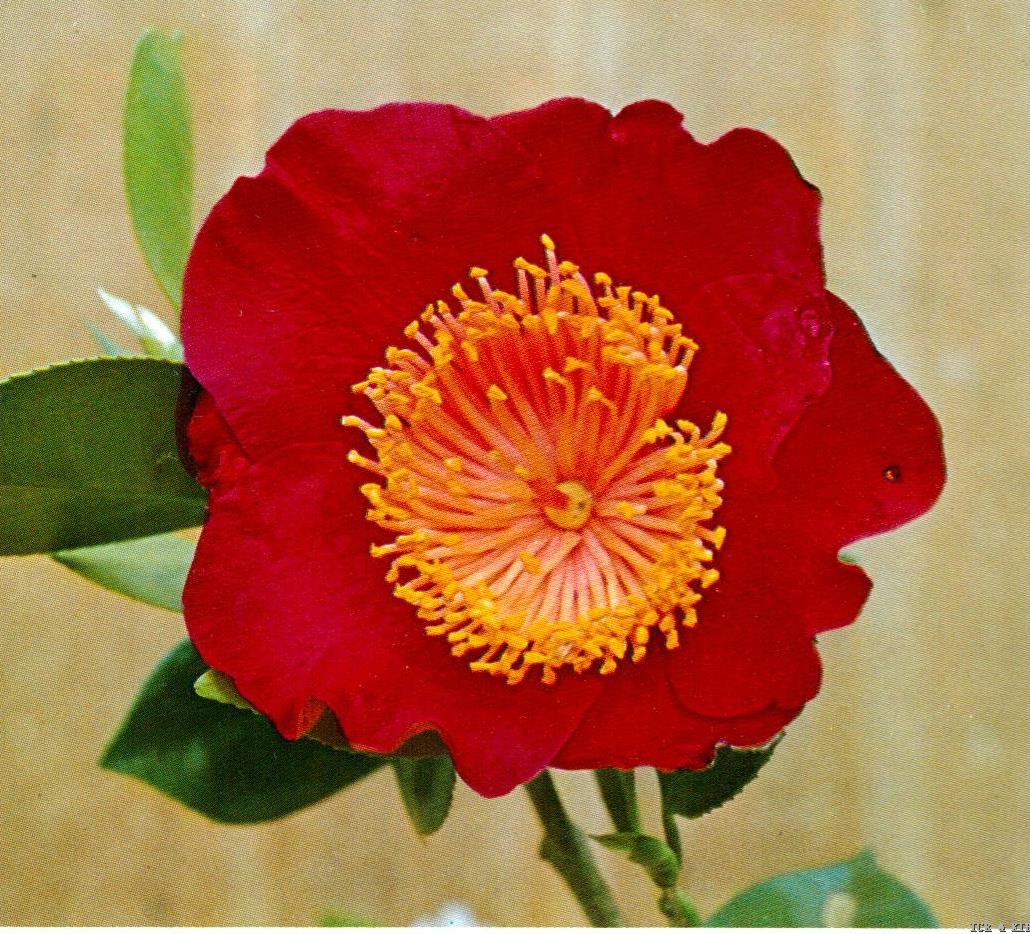 Chosen by wangzhonglang
Id:ICR-780
Country:Japan
Year Published/Registered:1912
Cultivar Type:For Ornamental
AGM Type:
Scientific Name:Camellia 'Asahi-no-mai'
Species/Combination:Higo
Chinese Name:旭之舞
Japanese Name:旭の舞 あさひのまい
Meaning:
Synonym:
Xuzhiwu Gao, Jiyin, 2007, The Identification....Outstanding Camellias, p.412; Chinese synonym for the Japan Higo Asahi-no-mai.
» English Description
Taniguchi, 1912, Kaikaen Chinka Kyōkan; Hiratsuka, 1964, Higo Camellia, p.13, 32; Seibundō Shinkōsha, 1979, Senchinshū, p.11, colour photo, p.198, description: Flower, scarlet, single Higo form, opening flat, with a large ring of numerous sta­mens, filaments reddish. Average flower size, 10 cm across. Flowers mid-season. Leaves, medium size, narrowly elliptic, apex acute, thick texture, leaf edge turned under. A good seed setter. Originated in Kumamoto Prefecture, Japan.
» Chinese Description
高继银、苏玉华、胡羡聪,2007. 《国内外茶花名种识别与欣赏》,第33页。日本熊本一带,属肥后茶(Higo)类,易结果实。花鲜艳的红色,单瓣型,大型花,花瓣6〜7枚,宽圆形,波浪状,金黄色雄蕊散射,花丝浅粉红色,花量中等。叶片浓绿色,狭椭圆形,厚质,光亮,植株紧凑,生长旺盛。花期晚。