Type Image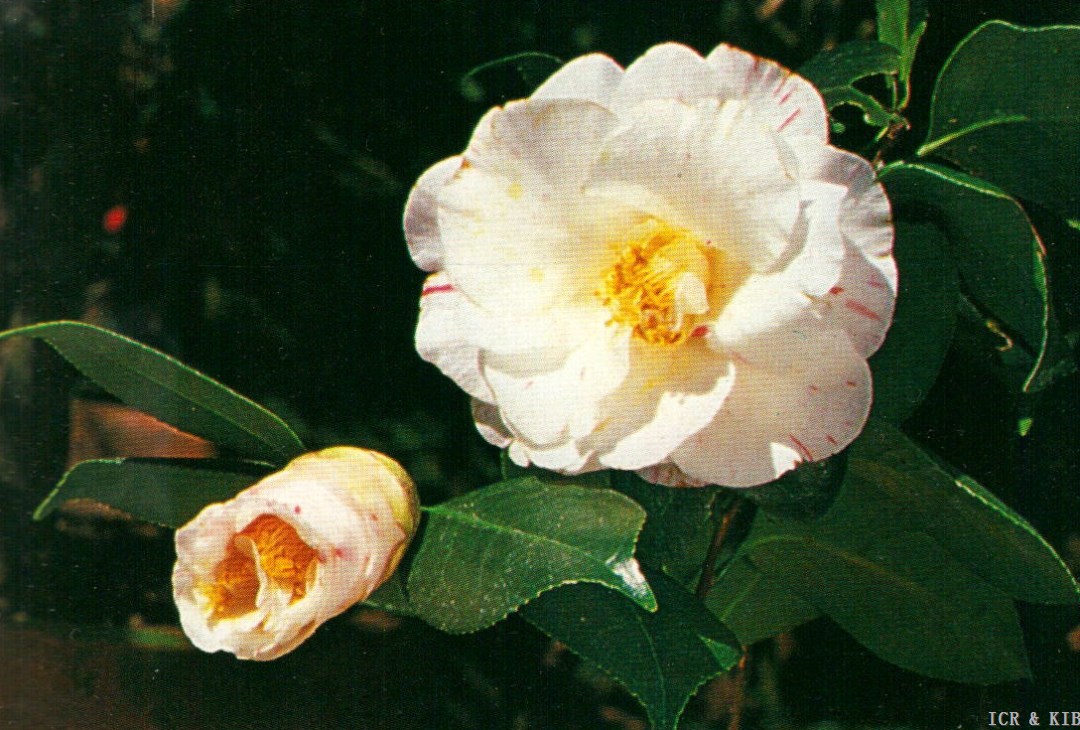 Chosen by wangzhonglang
Id:ICR-837
Country:Japan
Year Published/Registered:1962
Cultivar Type:For Ornamental
AGM Type:
Scientific Name:Camellia japonica 'Ate-tsubaki'
Species/Combination:C. japonica
Chinese Name:
Japanese Name:貴椿 あてつばき
Meaning:
Synonym:
Ade-tsubaki Watanabe, Takeshi, 1977, Kyōtsubaki, p.132. Synonym for Ate-tsubaki.
» English Description
Satomi, 1962, Supplement to Camellia Varieties of Japan; Tuyama, 1968, Camellias of Japan, colour photo, No.359, p.182, description, p.196; Encyclopedia of Camellias in Colour, vol.I, 1972, pl.338, p.341; Seibundō Shinkōsha, 1979, Senchinshū, p.12, colour photo, p.198, description: Leaves very broadly elliptic, rounded at base, shortly acuminate, prominent venation, thick texture; petioles glabrous. Flowers, semi-double, white, thinly striped, deep red, (Spinel Red 0023), petals broad, in three layers, slightly emarginate, wavy at apex, separated, 10-11 cm across. Blooms mid-season to late. Occasionally produces com­pletely white flowers. Vigorous, spreading growth. One of the three famous old Camellias in the grounds of the Honen'in Temple, Kyōto, Japan. Originated in Kansai District, Japan.