Type Image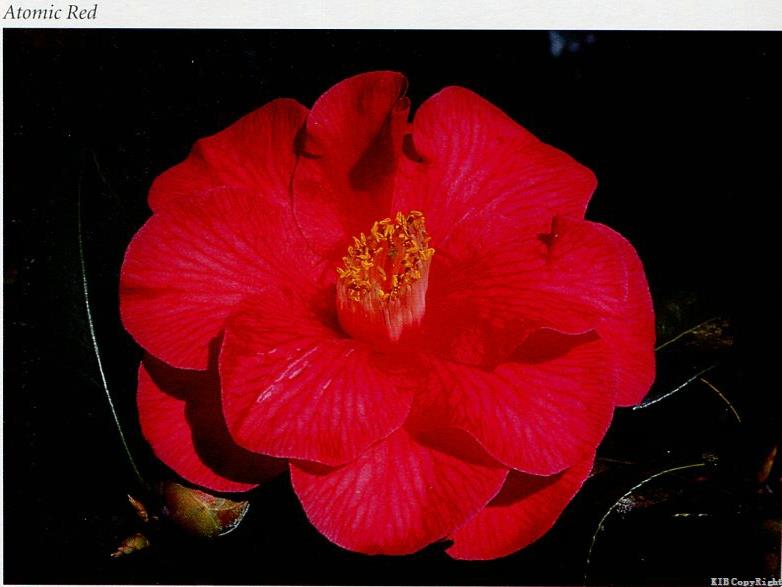 Chosen by wangzhonglang
Id:ICR-844
Country:United States
Year Published/Registered:1954
Cultivar Type:For Ornamental
AGM Type:
Scientific Name:Camellia japonica 'Atomic Red'
Species/Combination:C. japonica
Chinese Name:
Japanese Name:
Meaning:
Synonym:
Yuanzihong Gao, Jiyin, 1998, The World's Best Camellia Cultivars, p.15. Synonym for Atomic Red.
» English Description
American Camellia Yearbook, 1954, p.302, Reg. No.158: A 9 year old chance seedling; originated by Hugh Shackelford, Albany, Georgia, USA. First bloomed 1950. Plant growth, open and slow. Leaves, small, narrow and dark green. Flower buds, round, brilliant red. Flower, semi-double, similar to 'Donckelaeri' (Masayoshi). Colour brilliant red, 10-12 cm in diameter. Flowers mid-season. Sport: Atomic Red Variegated.