Type Image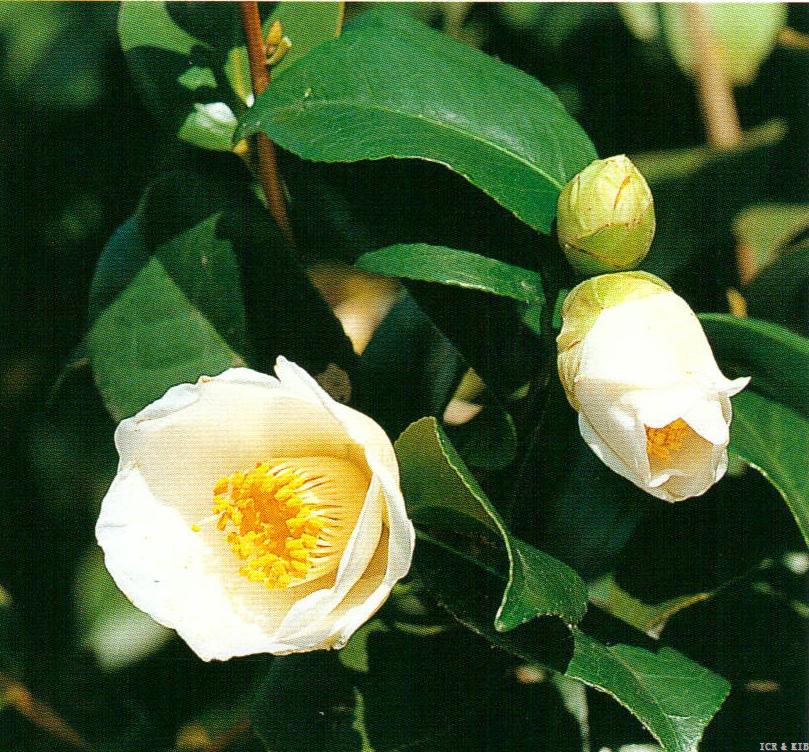 Chosen by Sueo Takano
Id:ICR-942
Country:Japan
Year Published/Registered:1968
Cultivar Type:For Ornamental
AGM Type:
Scientific Name:Camellia rusticana 'Awayuki'
Species/Combination:C. rusticana
Chinese Name:
Japanese Name:淡雪 あわゆき
Meaning:Light snow
Synonym:
Awaji Tsubaki Hachiboku Sanboku Tsuki Meisai, (before 1868): Deep red with 4 rows of petals, with white spots, bamboo whisk-like stamens. Thought to be an error for Awayuki.
» English Description
Tuyama, 1968, Camellias of Japan, pl. No.76, p.38, description, p.108: A very floriferous snow camellia, formal double with flowers of the palest pink (Rose Pink 427/3). Leaves, dark green, ovoid to narrow-ovoid, acuminate; lateral veins and veinlets, impressed, 7.2-8.3 cm long by 3-4.2 cm wide; petiole, 3-7 mm long, very densely hairy. Hairy petals 2-4, normal petals 46-54; oblong, shallowly emarginate, incurved, with nuance of palest yellow at base. Stamens, underdeveloped, 1-1.2 cm high, in 2-3 groups, filaments pale yellow. Late flowering. Originated in Yatsuo-machi, Toyama Prefecture, Japan.