Type Image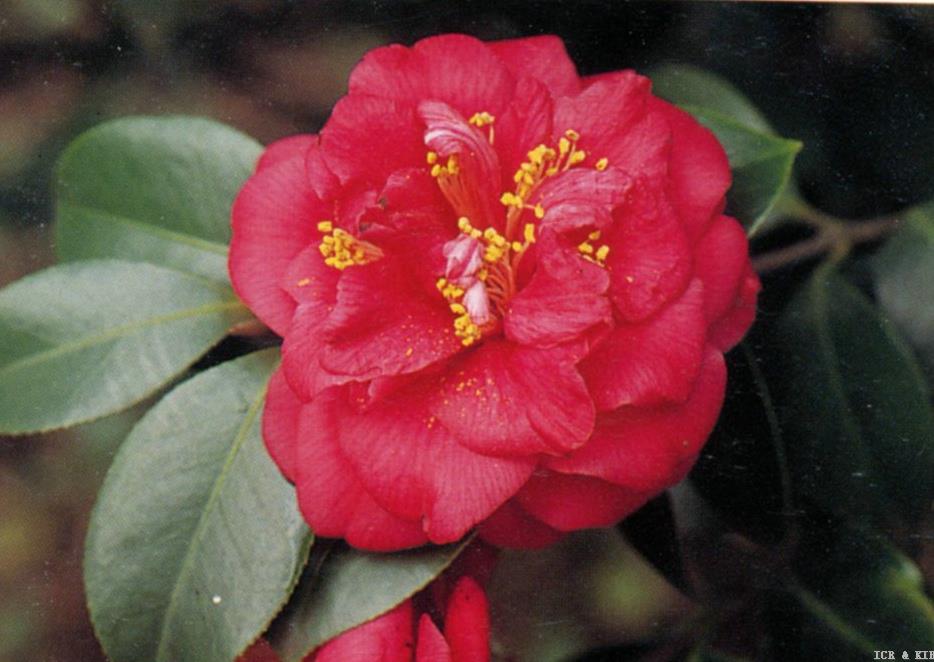 Chosen by wangzhonglang
Id:ICR-1373
Country:Japan
Year Published/Registered:1879
Cultivar Type:For Ornamental
AGM Type:
Scientific Name:Camellia japonica 'Beniguruma'
Species/Combination:C. japonica
Chinese Name:红车
Japanese Name:紅車 ベにぐるま
Meaning:Red carriage.
Synonym:
Benikuruma Different reading for Beniguruma.
Kō-sya Watanabe, 1960, Kyōto Engei Kurabu, Tsubaki Tokushū, No.1, p.58, as 'Ko-sya'. Ortho­graphic error for 'Kokōsha', synonym for Beniguruma.
红车 杨绍溥,1978,台湾茶花,p.74, No.162.
» English Description
Itō Ko'emon, 1879, Chinka Shū; Tuyama, 1966, Camellia Cul­tivars of Japan, pl.121, p.205; Encyclopedia of Camellias in Colour, vol.I, 1972, p.92, pl.170, descrip­tion, p.316: Dark red, double flower, 9 cm in diameter with 10-15 petals. Outer petals open evenly and reflex. The centre has numerous, small petals mixed with stamens when flower is fully open. Blooms late-season. Leaves, medium size, oval, shallowly serrate. Plant habit erect. Resembles Higuruma. Different reading: 'Benikuruma'. See Seibundō Shinkōsha, 1979, Senchinshū, p.245; Yokoyama & Kirino, 1989, Nihon no Chinka, p.317 as 'Benikuruma'. Origi­nated in the Kantō District, Japan.