Type Image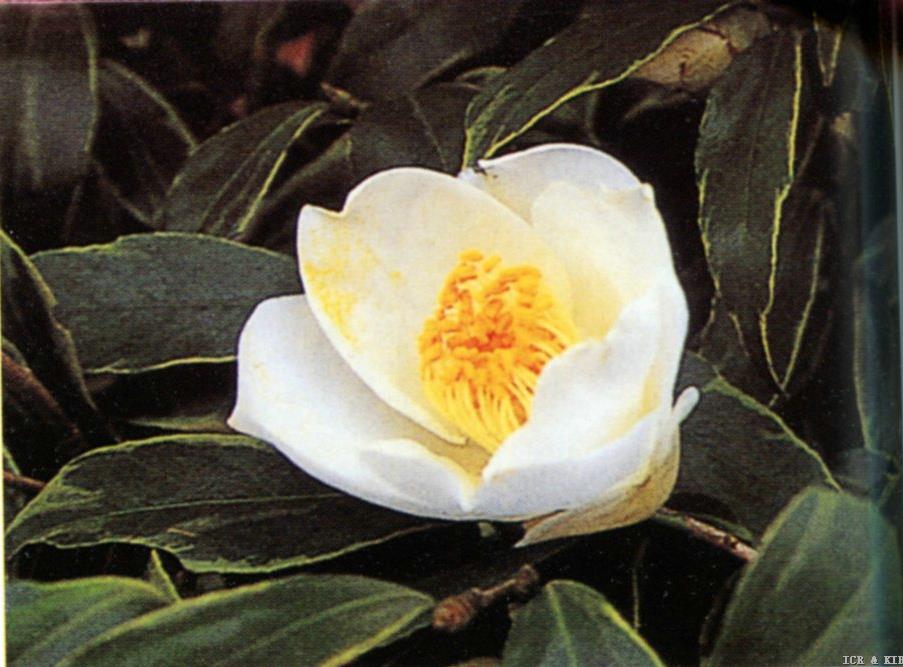 Chosen by Sueo Takano
Id:ICR-22616
Country:Japan
Year Published/Registered:1998
Cultivar Type:For Ornamental
AGM Type:
Scientific Name:Camellia japonica 'Benten-shiro'
Species/Combination:C. japonica
Chinese Name:
Japanese Name:弁天白 べんてんしろ
Meaning:White "Benten"
» English Description
Nippon Tsubaki - Sasanqua Meikan, 1998, p.236 with colour photo; English translation p.165. Small, white, tubular single, cylindrical stamen column. Flowers early to late. Leaves elliptic, medium size, clearly bordered in white-green. Upright, vigorous growth. A mutation of Nukifude. Discovered and released by Minoru Satō in 1995. From Aichi Prefecture.