Type Image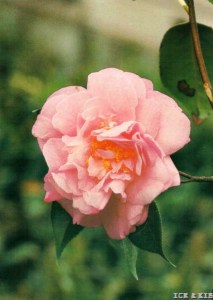 Chosen by Gianmario Motta
Id:ICR-1458
Country:United States
Year Published/Registered:1965
Cultivar Type:For Ornamental
AGM Type:
Scientific Name:Camellia japonica 'Berenice Beauty'
Species/Combination:C. japonica
Chinese Name:
Japanese Name:
Meaning:
Synonym:
Berenice Beautiful Carolina Camellias, 1981. Orthographic error for Berenice Beauty.
» English Description
Nuccio's Nurseries Catalogue, 1965: Pale pink with deeper pink towards the margin. Medium to large size, loose, peony form double. Vigorous, upright growth. Early to mid-season flowering. See colour photo No.10, p.25, Encyclopedia of Camellias in Colour, vol.II, 1978. Orthographic error: 'Berenice Beautiful', 'Bernice Beauty'. Originated by Nuccio's Nurseries, Altadena, California, USA.