Type Image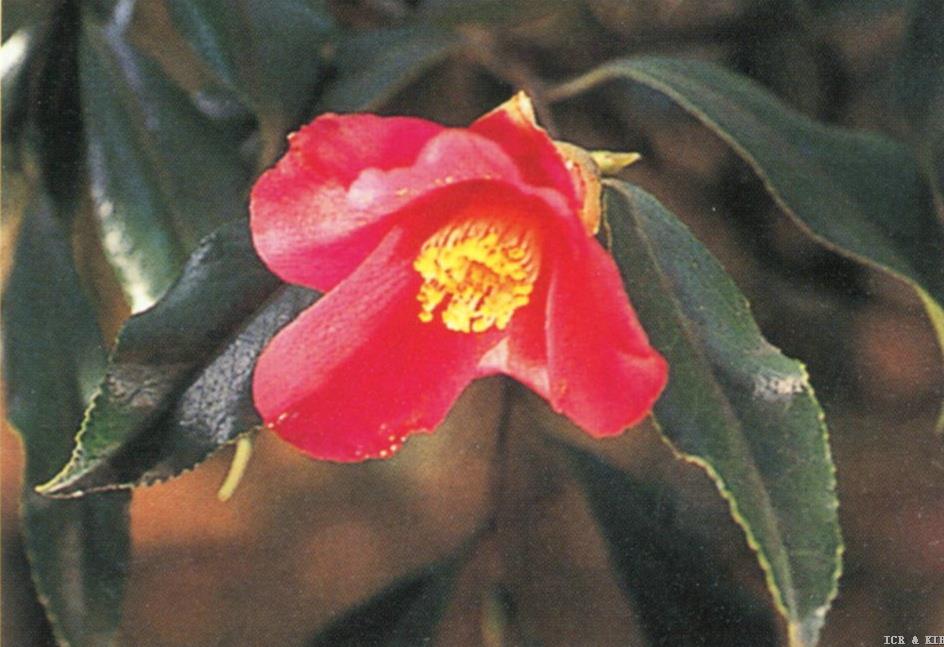 Chosen by wangzhonglang
Id:ICR-1685
Country:Japan
Year Published/Registered:1859
Cultivar Type:For Ornamental
AGM Type:
Scientific Name:Camellia japonica 'Biwaba'
Species/Combination:C. japonica
Chinese Name:
Japanese Name:枇杷葉椿 びわばつばき
Meaning:Loquat leaved
Synonym:
Biwaba-tsubaki Watanabe, 1960, Kyōto Engei Kurabu, Tsubaki Tokushū, No.1, p.52, as 'Biwa-ba­tsubaki'. Synonym for Biwaba.
Biwaha Fendig, 1953, American Camellia Catalogue.Different reading for Biwaba.
» English Description
Kasuya, Kamegorō, 1859, Tsubaki Irohanayose Irotsuki, in section on deformed leaves; Itō, Ko'emon, 1879, Chinkashū: Rose red, small single with leaves resembling those of the loquat, leathery, small, sharp serrations, green, strong, waved, keeled, apex twisted. See: Seibundō Shinkōsa, 1979, Senchinshū, p.243. Originated in the Kantō District, Japan. Synonym: 'Biwaba-tsubaki'. Different reading: 'Biwaha'.