Type Image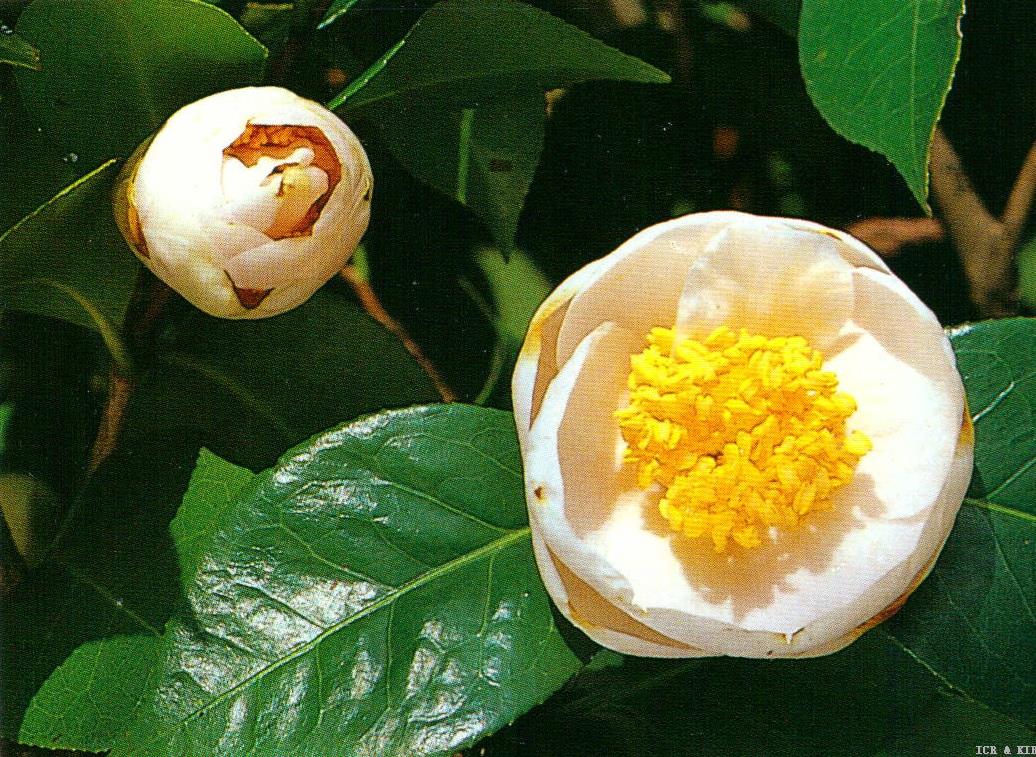 Chosen by wangzhonglang
Id:ICR-1851
Country:Japan
Year Published/Registered:1967
Cultivar Type:For Ornamental
AGM Type:
Scientific Name:Camellia rusticana 'Botanyuki'
Species/Combination:C. rusticana
Chinese Name:牡丹雪
Japanese Name:牡丹雪 ぼたんゆき
Meaning:Peony snow
Synonym:
Botan Shao, Taichong, 1992, The Observations from the Camellia World, No.117, p.63. Chinese synonym for the Japanese C.rusticana Botanyuki. Also known as 'Xuemudan'.
Botanuki Piet, 1978, SCCS, The Camellia Review, vol.40, No.1. Orthographic error for Botanyuki.
Snow Peony Camellias, Y.C. Shen, 2009, p.77 with colour photo; Synonym for Botanyuki.
Xuemudan Gao, Jiyin, Ltr, 22nd August 1994. Chinese synonym for the Japanese C.rusticana Botanyuki.
牡丹雪 茶花林目录,1992-2006, p.3/28, No.529.
» English Description
Hagiya, 1967, Kyōto Engei Kurabu, Tsubaki Tokushū, No.8, p.15, black and white photo; Seibundō Shinkōsha, 1979, Senchinshū, p.141, colour photo, p.248 description: Creamy white, but peach-pink in bud, cup shaped, petaloid semi-double to open peony form, 7-8.5 cm across with 13-20 large, outer petals and an open centre of petaloids, with yellow filaments, stamens and a few erect and twisted small petals. Blooms late. Leaves, medium size, long oval, acuminate apex, impressed venation, hairy petioles; spreading, bushy growth. See Yokoyama & Kirino, 1989, Nihon no Chinka, p.294, 295. Corruption of Japanese name: 'Botanuki'. Collected from Yamato-chō, Minami-uonuma-gun, Niigata Prefecture, Japan, in 1958 by Susumu Ishizawa, named and released by Kaoru Hagiya.