Type Image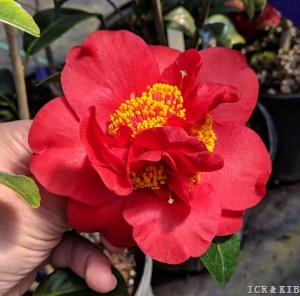 Chosen by Gianmario Motta
Id:ICR-2027
Country:New Zealand
Year Published/Registered:1986
Cultivar Type:For Ornamental
AGM Type:
Scientific Name:Camellia japonica 'Burgundy Boy'
Species/Combination:C. japonica
Chinese Name:
Japanese Name:
Meaning:
Synonym:
Heixiaogui Shao, Taichong, 1992, The Observations from the Camellia World, No.317, p.75. Chinese synonym for the New Zealand C.japonica Burgundy Boy.
» English Description
Gentry, 1986, ACS, The Camellia Journal, vol.41,, No.4, p.23: Very dark red. Small to medium semi-double. Slow, compact growth. Flowers mid-season to late. Originated by H.B. Cave, Wanganui, New Zealand.