Type Image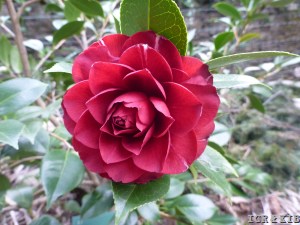 Chosen by Gianmario Motta
Id:ICR-2506
Country:United States
Year Published/Registered:1878
Cultivar Type:For Ornamental
AGM Type:
Scientific Name:Camellia japonica 'C. H. Hovey'
Species/Combination:C. japonica
Chinese Name:经典名作
Japanese Name:
Meaning:
Synonym:
Hovey, C.H Nicholson, 1884, The Illustrated Dictionary of Gardening, p.251. Orthographic variant for C.H. Hovey.
经典名作 茶花林目录,1992-2006, p.5/28, No.1295.
» English Description
Hovey, The Garden, Nov.1878: The colour is entirely new, resembling, as near as possible, a 'Lord Raglan' rose. The shape is perfect, the petals are as round and circular as if cut with a compass. The variety is a dark crimson formal double about 9 cm across. Leaves are dark green, glossy, rounded oval, 8.5 cm long by 5.5 cm wide and the plant is of compact, upright growth. Raised by C.M. Hovey, Massachusetts, USA in 1847. Colour photo, Macoboy, 1981, The Colour Dictionary of Camellias, p.73. Orthographic variant: 'Hovey C.H.'.
» Chinese Description
朱國棟、蔡燦玉,2011. 《台灣茶花族譜》,p.46.
C. H. Hovey 经典名作 (C. japonica) 红山茶。1847年,美国麻州波士顿,C.M. Hovey。1878年发表。完全形、暗深红色、中轮(9cm)、花期1〜2月、树性直立、浓密、长势中等。
C.H. Hovey (经典名作)一茶花林目录,1992-2006, p.5/28, No.1295.