Type Image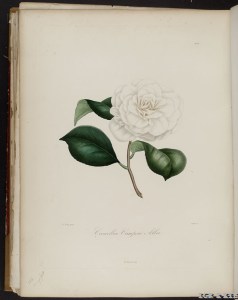 Chosen by Gianmario Motta
Id:ICR-2159
Country:Italy
Year Published/Registered:1841
Cultivar Type:For Ornamental
AGM Type:
Scientific Name:Camellia japonica 'Campsii Alba'
Species/Combination:C. japonica
Chinese Name:
Japanese Name:
Meaning:
Synonym:
Campsa Alba RHS, Rhododendron and Camellia Yearbook, No.22, p.236, 1968, as receiving a Prelimi­nary Commendation on Feb. 7th. 1967. Orthographic error for Campsii Alba.
Campsit Alba West End Nurseries Catalogue, 1986. Orthographic error for Campsii Alba.
» English Description
Berlèse, 1841, Iconographie,. vol.1, pl.76: The flower is full, spherical, regu­lar and formed like a perfect rosette. The colour is pure, milk white. The petals, disposed in 7-8 rows, are of average size, rounded, close set, regularly imbricated from the circumference to the centre. Very early flowering. Orthographic errors: 'Campsa Alba', 'Campsit Alba'. Origi­nated in Italy. Awarded an RHS., P.C., Feb.7th. 1967 as 'Campsa Alba'.