Type Image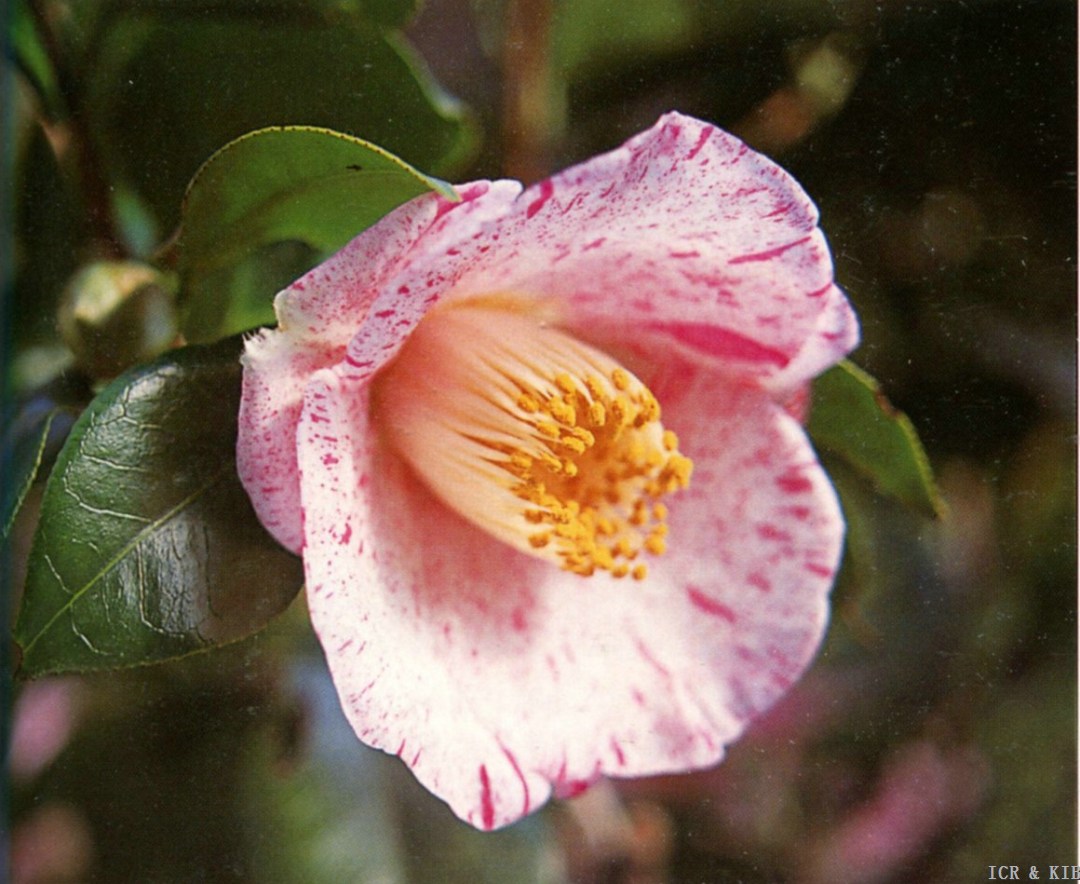 Chosen by wangzhonglang
Id:ICR-2829
Country:Japan
Year Published/Registered:1979
Cultivar Type:For Ornamental
AGM Type:
Scientific Name:Camellia japonica 'Chūbu-setsugekka'
Species/Combination:C. japonica
Chinese Name:
Japanese Name:中部雪月花 ちゅうぶせつげっか
Meaning:Snow, moon and flowers
Synonym:
Setsugekka (Chūbu) Nippon Tsubaki - Sasanqua Meikan, 1998, p.146 with colour photo; English translation p.100.
雪月花(中部) 日本ツバキ協会. 2010. 《最新日本ツバキ図鑑》. p.191.
» English Description
Seibundō Shinkōsha, 1980, Senchinshū, p.96, colour photo, p.230, description: An average size, 6-7 cm across, 5 petalled, saucer-shaped single, pale pink ground, peppered with pink dots and small dashes. Central ring of stamens, filaments creamy, anthers light yellow. Leaves, dull green, wide-elliptic, medium size, acute apex, wavy with prominent venation. See Yokoyama & Kirino, 1989, Nihon no Chinka, p.254 colour photo. Originated in Chūbu District, Japan. Resembles Setsugekka, but which has white ground and occasionally produces a pure white flower, and its leaves are strongly twisted compared to Chūbu-setsugekka.