Type Image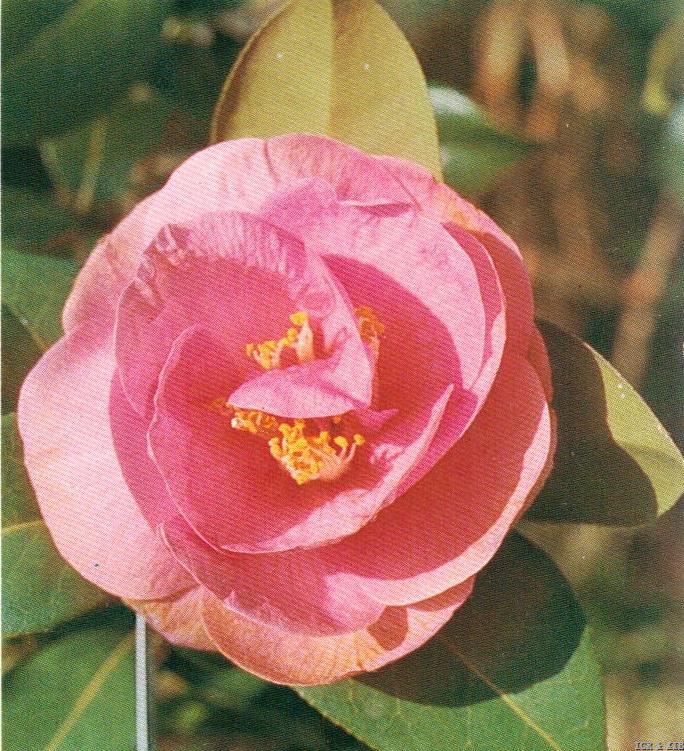 Chosen by wangzhonglang
Id:ICR-2832
Country:Japan
Year Published/Registered:1978
Cultivar Type:For Ornamental
AGM Type:
Scientific Name:Camellia japonica 'Chūbu-tamadare'
Species/Combination:C. japonica
Chinese Name:
Japanese Name:中部玉垂 ちゅうぶたまだれ
Meaning:
Synonym:
Chūbu-hanafūki Seibundō Shinkōsha, 1979, Senchinshū, p.229: This was the old name for the present day Dainagon, but was also used as a synonym for Chūbu-tamadare.
» English Description
Encyclopedia of Camellias in Colour, vol.II, 1978, p.155, pl.378, description, p.253; Seibundō Shinkōsha, 1980, Senchinshū, p.96 & p.230: A bowl ­shaped, deep pink, double, 16-20 petals, large, rounded, outer rows embracing a centre of some erect petals, intermixed with stamens. Leaves, wide-elliptic, large, thick on a spreading tree. Flowers early to mid-seasom. The stamens are cylindrical, though of irregular length, with occasional petaloids. It resembles the Kantō Hanafūki but flowers earlier, its colour is darker and the leaves larger. It is an ancient specimen which existed in olden times in Inazawa, the Aichi Prefecture where it was called 'Tamadare'. Synonym: 'Chūbu-hanafūki'.