Type Image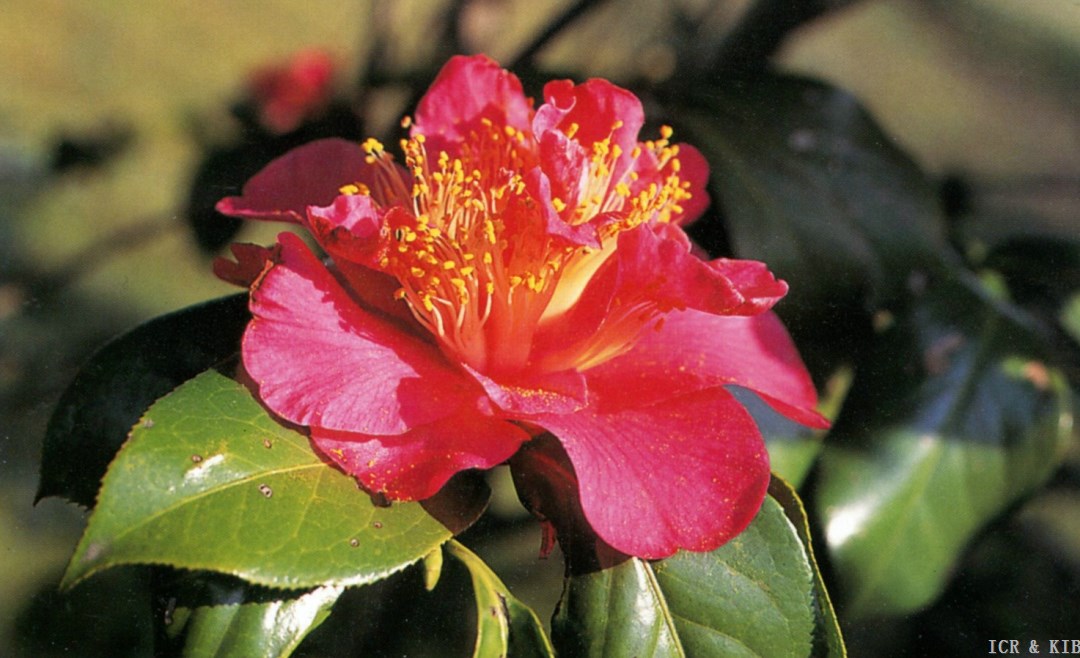 Chosen by wangzhonglang
Id:ICR-2595
Country:Japan
Year Published/Registered:1968
Cultivar Type:For Ornamental
AGM Type:
Scientific Name:Camellia japonica 'Chasen-kagura'
Species/Combination:C. japonica
Chinese Name:
Japanese Name:茶筅神楽 ちゃせんかぐら
Meaning:Chasen (茶筅) bamboo brush used for the tea ceremony; kagura (神楽) music of Shintoism. The shape of the stamens of this cultivar reminds chasen.
» English Description
Tuyama, 1968, Camellias of Japan, pl.239, p.162: Leaves rhombo-oblong to rhombo-obovate, olivaceous green, wavy, impressed on lat­eral margin; veinlets, flat or slightly elevated, serrulate, 7-8.1 cm long by 3.8-4.3 cm wide; petioles, 5-8 mm long, glabrous. Flowers, rosy red (Rose opal 022 to 022/1), petals wrinkled and recurved above half, stamens numerous, long and spreading, hairy petals 3, normal petals 8-­11, largest 4.2 cm x 3.4 cm. Androeceum 4 cm high, divided into groups mixed with petaloids. The faint yellow pistil and bright yellow stamens, long, large and divided, protruding beyond the petals, have the appearance of a Chasen (Tea whisk). Late flowering. Originated at Jōritsuji Temple, Yatsuo-machi, Toyama Prefecture, Japan. Named and released by Takeda Pharmataceutical Company in 1968. See colour photo, p.95 & p.230, Seibundō Shinkōsha, 1979, Senchinshū and p.313, Yokoyama & Kirino, 1989, Nihon no Chinka.