Type Image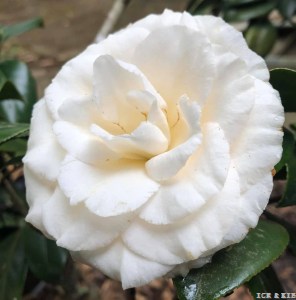 Chosen by Gianmario Motta
Id:ICR-3033
Country:United States
Year Published/Registered:1948
Cultivar Type:For Ornamental
AGM Type:
Scientific Name:Camellia japonica 'Colonial Dame'
Species/Combination:C. japonica
Chinese Name:贵夫人
Japanese Name:
Meaning:
Synonym:
Gertrude Murray SCCS., 1956, The Camellia. Its Culture and Nomenclature, p.49. Synonym for Colonial Dame.
Goldilocks Mark S. Cannon Scion Catalogue, 1963-1964, p.6. Synonym for Colonial Dame.
Guifuren. (Noble Lady) Shao, Taichong, 1992, The Observations from the Camellia World, p.79, No.376. Chinese synonym for the USA C.japonica Colonial Dame.
白金汉宫 茶花林目录,1992-2006, p.11/28, No.1490
» English Description
NCCS., 1948, The Camellia Bulletin; American Camellia Yearbook, 1955, p.335, Reg. No.233: A 12 year old chance seedling, originated by Tick Tock Nursery, Thomasville, Georgia, USA. Flowered for the first time in 1947. Plant growth is upright and slow. The medium size leaves are lightly serrate, similar to 'Herme', (Hikarugenji). The flower is white to blush pink, 10-12 cm across, a very full semi-double, similar to 'Donckelaeri' (Masayoshi) with 20-25 petals. Flowers mid-season. Formerly known as 'Tick Tock No.11'. Synonym: 'Gertrude Murray'. Chinese synonym: 'Guifuren'.