Type Image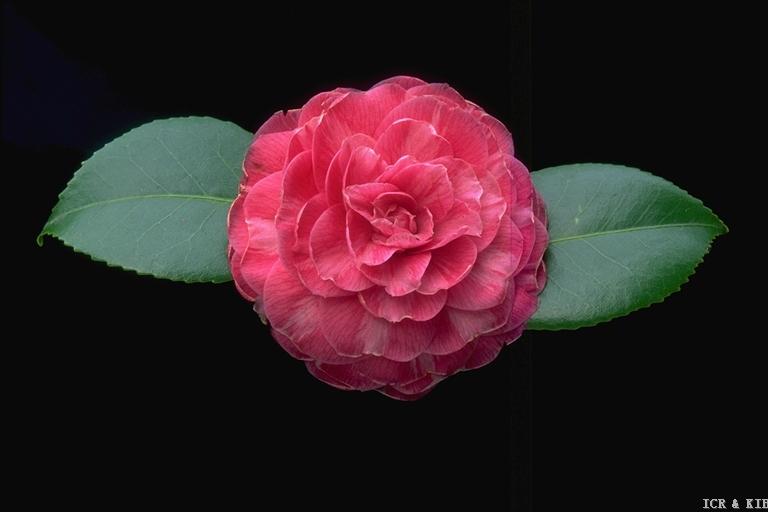 Chosen by wangzhonglang
Id:ICR-3063
Country:Belgium
Year Published/Registered:1843
Cultivar Type:For Ornamental
AGM Type:
Scientific Name:Camellia japonica 'Commensa'
Species/Combination:C. japonica
Chinese Name:柯曼莎
Japanese Name:
Meaning:
Synonym:
Comensa Rovelli Catalogue, 1886. Orthographic error for Commensa.
Comenso Volonte Catalogue,1888. Orthographic error for Commensa.
Comenza Jose Maria Serra, Establecimento de Horticultura, 1855, Catalogue, p.5. Orthographic error for Commensa.
Commensas Joseph Baumann, 1849, Prix Courant, p.4. Orthographic error for Commensa.
Commensus Rollisson & Son, 1845, Catalogue, No.1, p.7. Verschaffelt Catalogue, 1847-1848, p.55; Jacob Makoy et Cie Catalogue, 1849, p.19. Orthographic variant for Commensa.
16 show +
» English Description
Berlèse, 1843, Iconographie in a description facing pl.275. Jacob Makoy, 1844, Catalogue: By its foliage Commensa resembles 'Donckelaeri' from which it has arisen, but differs by its flowers, which are of good size, deep rose in colour, sometimes blotched white and in which the petals, numbering 50-60, are arranged in symmetry not encountered in any other camellia. Anonymous, 1844, Revue Horticole, p.19:21. Originated by Mr Donckelaer as a chance seedling of 'Donckelaeri' and introduced by J. Makoy of Leige, Belgiun in 1844. A formal double with numerous, obovate to orbicular petals, 5cm x 4-4.5 cm, tiered, decreasing in size to the centre. The flower is about 9 cm across, colour Claret Rose (HCC,021), inner petals Camellia Rose, (HCC.622), sometimes flecked white or with a white band down the centre of the petals. Leaves, elliptical or narrowly-­elliptic, 7-9 cm long x 3-4.5 cm wide, acuminate, sharply serrate. Mid-season blooming. See Puddle & Hanger, 1962, RHS., The Rhododendron and Camellia Yearbook, No.16, p.118, 119. Described and illustrated by Verschaffelt, 1848, Nouvelle Iconographie, Book VI, pl.II as Com­mensa and in Book VII, pl.I as 'Reine des Fleurs'. Synonyms: 'Reine des Fleurs', 'Reine des Fleurs Variegated', 'La Reine des Fleurs', 'La Commensa', 'Lady Derby', 'Commensa Donke­laar'. Orthographic errors: 'Comensa', 'Comenso', 'Comminza'. 'Commensus', 'Commensas', 'Comenza'.
» Chinese Description
朱國棟、蔡燦玉,2011. 《台灣茶花族譜》,p.60.
Commensa 柯曼莎 (C. japonica) 红山茶 。 1844,比利时,M. Donckelaer 作出,J. Makoy 发表。Masayoshi (正义)自然实生种。完全形、粉红色、花瓣偶有白斑点或白色纵纹、中轮(7〜9 x 3〜4cm)、花期 1〜2 月。
同种异名:La Commensa、La Reine des Fleurs、Lady Derby Reine des、 Reine des Fleurs (共生)、Reine des Fleurs Variegater 。
突变种:Reine des Fleurs Red 。