Type Image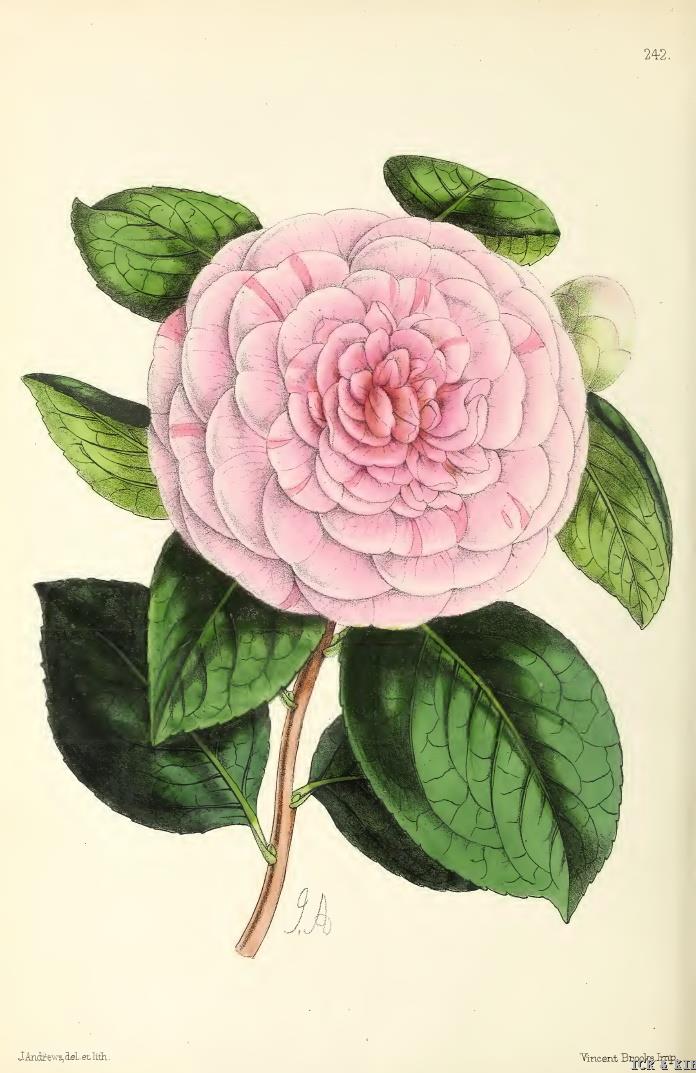 Chosen by wangzhonglang
Id:ICR-3259
Country:Italy
Year Published/Registered:1865
Cultivar Type:For Ornamental
AGM Type:
Scientific Name:Camellia japonica 'Contessa di Gonda'
Species/Combination:C. japonica
Chinese Name:
Japanese Name:
Meaning:
Synonym:
Contessa de Gonda RHS., Journal, 1937, Index, p.281. Orthographic variant for Contessa di Gonda.
» English Description
Dombrain, 1865, Floral Magazine, vol.4, pl.242, colour plate of flower: Ground colour of delicate salmon pink flaked with deeper stripes of the same colour. It is of Italian origin and in flower at W. Bull of Chelsea.