Type Image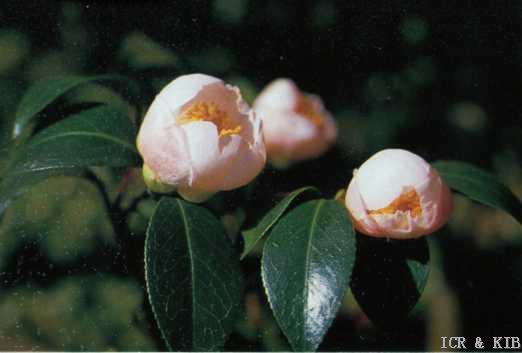 Chosen by wangzhonglang
Id:ICR-3582
Country:Japan
Year Published/Registered:1967
Cultivar Type:For Ornamental
AGM Type:
Scientific Name:Camellia japonica 'Dainichi-no-akebono'
Species/Combination:C. japonica
Chinese Name:
Japanese Name:大日の曙 だいにちのあけぼの
Meaning:Dawn of a Great day
Synonym:
ōhi-no-akebono Watanabe, 1970, Kyōto Engei Kurabu, Tsubaki Tokushū, No.10, p.150 as 'ō-hino-­akebono'.Different reading for 'Dainichi-no-akebono'. See Kyōto Engei Kurabu, 1967, Tsubaki Tokushū, No.8, p.31.
» English Description
(The name refers to the "Dainichi Buddha" "Mahārairocanasatathāga": Kamo Zenji. 1967, Kyōto Engei Kurabu, Tsubaki, Tokushū, No.8; Encyclo­pedia of Camellias in Colour, vol.1, 1972, pl.45, p.53; Seibundō Shinkōsha, 1979, Senchinshū, p.94, colour photo: Spherical formed single pink, very small flower, 3-4 cm in diameter, mid-yellow stamen cluster, with white filaments. Blooms early to mid-season. Leaves, broad-oval, blunt, recurved apex, coarse, shallow serrations, gently wavy. See p.72, Yokoyama & Kirino, 1989, Nihon no Chinka. Originated in Takaoka-shi', Toyama Prefecture, Japan. Originated by Zenji Kamo, named by Sukekurō Satō in 1962.