Type Image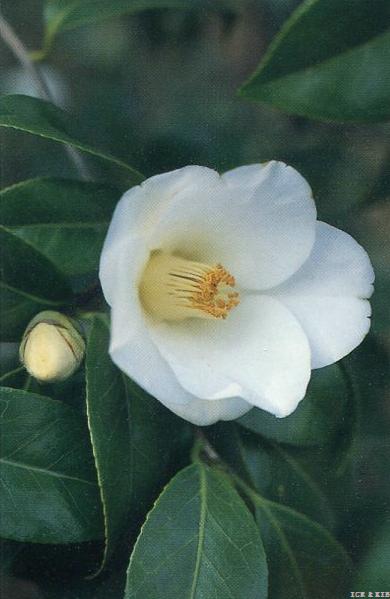 Chosen by wangzhonglang
Id:ICR-3600
Country:Japan
Year Published/Registered:1978
Cultivar Type:For Ornamental
AGM Type:
Scientific Name:Camellia japonica 'Daisenhaku'
Species/Combination:C. japonica
Chinese Name:
Japanese Name:大山白 だいせんはく
Meaning:White camellia from Daisen
Synonym:
Ohyamashiro Different reading for Daisenhaku.
Ōyamashiro Different reading for Daisenhaku.
Taizanhaku Doty & Doerner Price List, 1944.Different reading for Daisenhaku. Daisen is a famous mountain in the Tottori Prefecture.
» English Description
Encyclopedia of Camellias in Colour, vol.II, 1978, p.139, pl.335: Small, long, slender, campanulate white single of 6-7 petals and compact stamen cluster, pinched in at top, pale yellow anthers. Blooms mid to late season. Leaves, elliptic, apex acuminate, base wedge shaped, mid-green, serrations obscure. See: pp.93, 229, Seibundō Shinkōsha, 1979, Senchinshū and p.23, Yokoyama & Kirino, 1989, Nihon no Chinka. Originated in Tottori Prefecture, Japan, from an old tree in the Yamakage district. Named by Nagami, Hisatoshi, Sakaiminato. Different readings: 'Ōyamajiro', 'Ōyamashiro'.