Type Image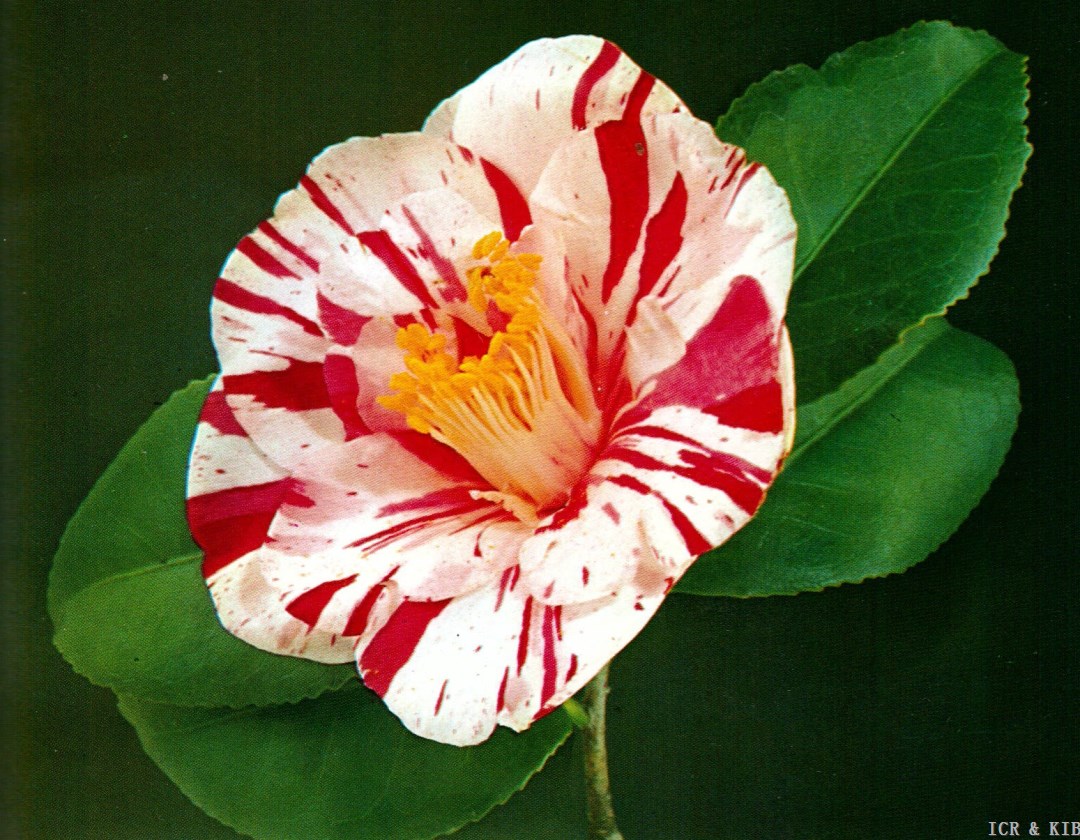 Chosen by wangzhonglang
Id:ICR-4578
Country:Japan
Year Published/Registered:1968
Cultivar Type:For Ornamental
AGM Type:
Scientific Name:Camellia japonica 'Ehigasa'
Species/Combination:C. japonica
Chinese Name:
Japanese Name:絵日傘 えひがさ
Meaning:Colorful parasol
Synonym:
Ehikasa Inazawa Nursery Catalogue, 1980-1981.Different reading for Ehigasa.
» English Description
Satō, 1968, Chūbu Tsubaki Kyōkai, Tsubaki Meikan. Satō, 1975, Chūbu no Tsubaki, p.67. Encyclopedia in Colour, vol.I, 1972, p.149, pl.342, description p.342: Medium size semi-double, white with both light and deep crimson stripes and splashes, 11-13 petals, 8-9 cm across. A centre column of stamens with white filaments and pale yellow anthers. Leaves broad-elliptic, wide, wavy, coarse serrations, acute apex, dark green. A chance seedling of Esugata. Different reading: 'Ehikasa'. Mutahon: 'Benigasa'. Synonyms: 'Fukiage-shibori', 'Tanushimaru'. Originated in Aichi Pre­fecture, Japan by Satō, Minoru in 1962.