Type Image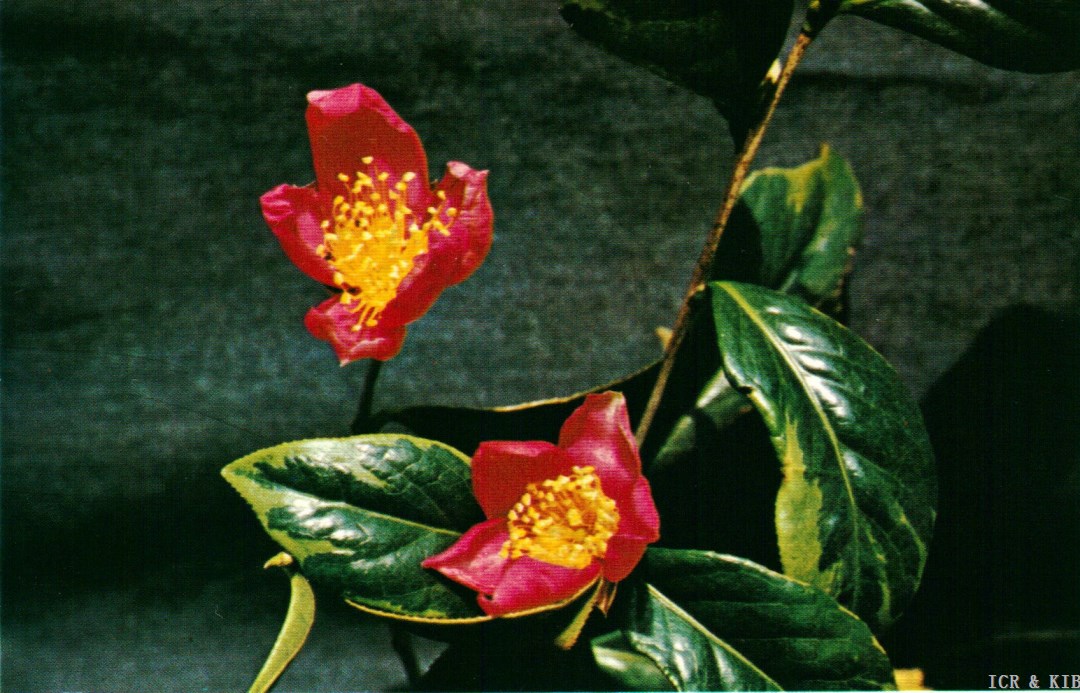 Chosen by wangzhonglang
Id:ICR-6113
Country:Japan
Year Published/Registered:1956
Cultivar Type:For Ornamental
AGM Type:
Scientific Name:Camellia rusticana 'Gessekai'
Species/Combination:C. rusticana
Chinese Name:月世界
Japanese Name:月世界 げっせかい
Meaning:Lunar World
Synonym:
Getsusekai Watanabe, 1960, Kyōto Engei Kurabu, Tsubaki Tokushū No.1, p.53, as 'Getsu-sekai'.Different reading for Gessekai.
The Lunar World Camellias, Y.C. Shen, 2009, p.60 with colour photo; Synonym for Gessekai.
Tsukisekai Satomi, 1956, Camellia Varieties of Japan, p.17.Different reading for Gessekai.
Tsukisekai (The Lunar World). (C.rusticana). Nippon Tsubaki - Sasanqua Meikan, 1998, p.168 with colour photo; English translation p.116. Medium size, red, sake cup-shaped single, rusticana-type flared stamens. Flowers mid-season to late. Leaves narrowly elliptic, medium size, variegated with white or yellow. Upright, weak growth. Selected from wild rusticanas. Named and released by Tsugitarō Nagao in 1960s. From Niigata Prefecture.Different reading for Gessekai. Other reading 'Getsusekai'.
つきせかい 日本ツバキ協会. 2010. 《最新日本ツバキ図鑑》. p.215.
» English Description
Minagawa, 1956, Chinkashū. Tuyama, 1968, Camellias of Japan, pl.135, p.68, description, p.128: Wild snow camellia type, with leaves variegated yellow-green. Flowers very small with red, incurved petals. Stamens scattered and short. Leaves oblong-­elliptic, venation strongly impressed; petioles 3-5 mm long, very hairy. The whitish-yellow variegation of the leaves is broad and along the margins, extending in between the side veins. Late flowering. Originated in Japan in the Niigata Prefecture. Different readings: 'Tsukisekai', 'Getsusekai'. See colour photo, Seibundō Shinkōsha, 1980, Senchinshū, p.50.