Type Image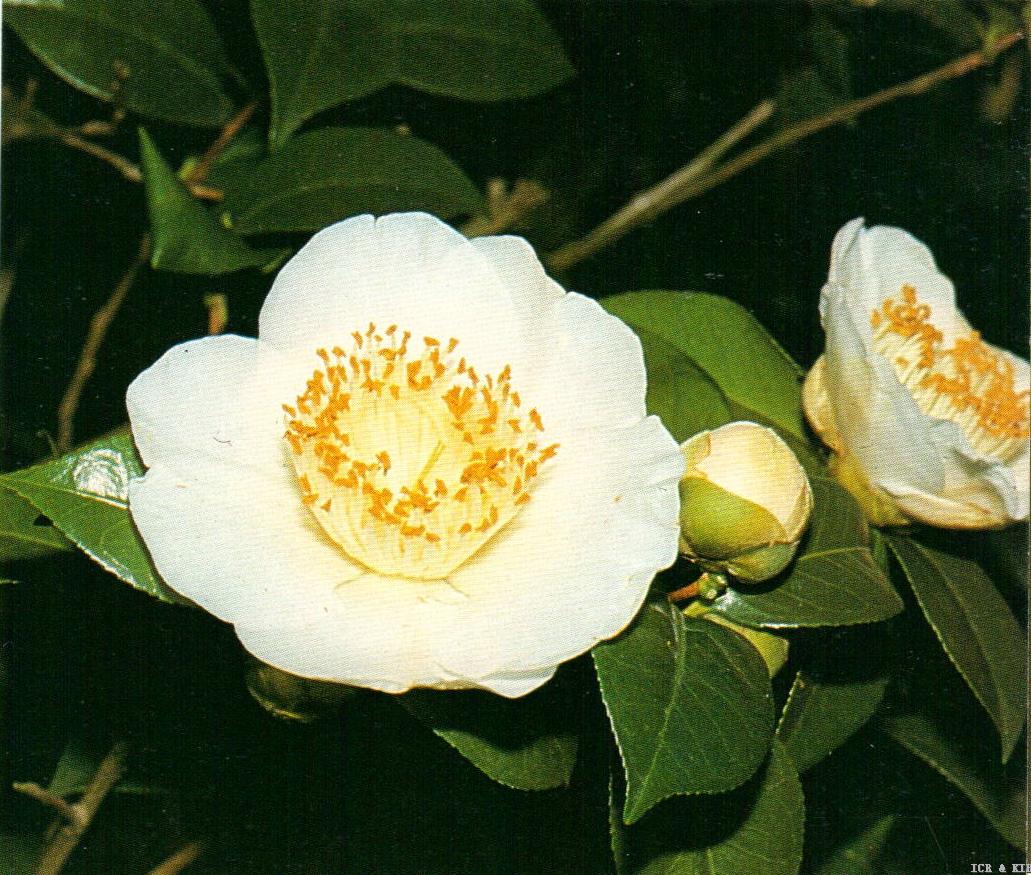 Chosen by wangzhonglang
Id:ICR-6197
Country:Japan
Year Published/Registered:1975
Cultivar Type:For Ornamental
AGM Type:
Scientific Name:Camellia 'Ginpai'
Species/Combination:Higo
Chinese Name:
Japanese Name:銀盃 ぎんぱい
Meaning:
Synonym:
Gimpai Inazawa Nurseries Catalogue, 1980.Different reading for Ginpai.
» English Description
Yokoyama, 1975, Gendai Tsubaki Meikan, p.107; Seibundō Shinkōsha, 1979, Senchinshū, p.46 colour photo: Large, white single with 5-6 broad, rounded petals and a central, spreading ring of stamens, slightly fragrant. Early blooming. Tree erect with somewhat pendulous branches. Leaves medium size, wide-ovate, curved outwards, shallowly serrate, dark green. Resembles Shirayuki and Gin-no-takara. Originated in Chūbu District, Japan.