Type Image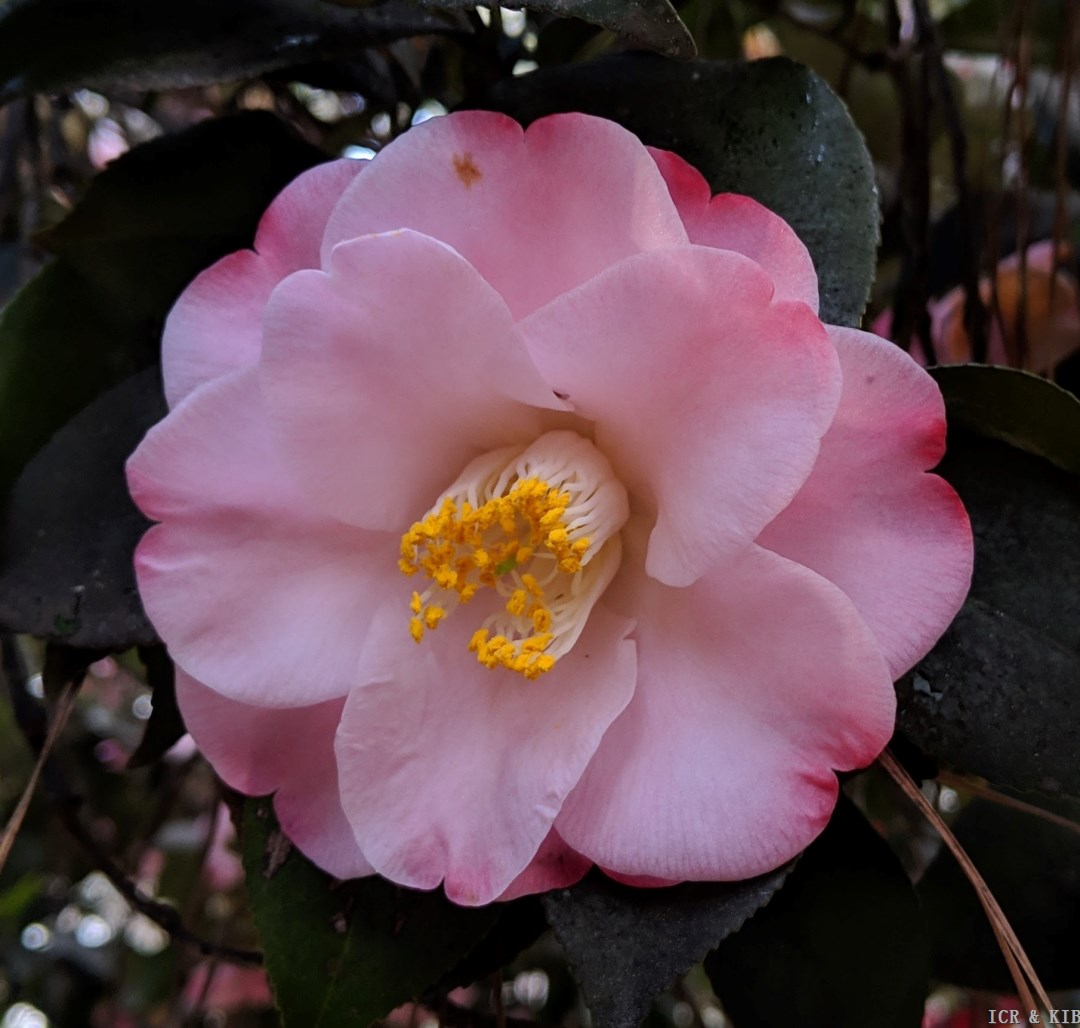 Chosen by wangzhonglang
Id:ICR-6461
Country:United States
Year Published/Registered:1951
Cultivar Type:For Ornamental
AGM Type:
Scientific Name:Camellia japonica 'Grace Bunton'
Species/Combination:C. japonica
Chinese Name:葛蕾丝班顿
Japanese Name:
Meaning:
Synonym:
Grace Button Thoby et al., 1988, Tsubaki. A Propos Camellia, p.46. Orthographic error for Grace Bunton.
» English Description
Fendig, 1951, American Camellia Catalogue, with colour plate: Medium to large, deep rose-pink on petal margins, fading to creamy white at base; semi-double, 9-11 cm across with 17-10 petals, darker above. Buds are green and oval and turn bright, rosy pink before opening. Leaves are dark green, glossy, long-elliptic, serrate. Plant growth is compact, upright and rapid in rate. A chance seedling of unknown parent originated by Wm.I. Robinson and C.J. Hayes, Norfolk, Virginia, USA. First flowered 1946. American Camellia Yearbook, 1954, Reg. No.56. Black and white photo, p.96, Hertrich, 1959, Camellias in the Huntington Gardens, vol.III. Orthographic error: 'Grace Button'.
» Chinese Description
朱國棟、蔡燦玉,2011. 《台灣茶花族譜》,p.112. 葛蕾丝班顿 C. hybrid Grace Bunton葛蕾丝班顿(C. hybrid)红山茶 1951,美国弗吉尼亚州初花1946年。半重瓣、花心乳白、颜色渐浓至浓粉边、中〜大轮 (9〜11cm)、花瓣约10〜17枚、树性直立、浓密、长势强。
Grace Bunton (葛蕾丝班顿)一茶花林目录,1992-2006, p.11/28, No.665.