Type Image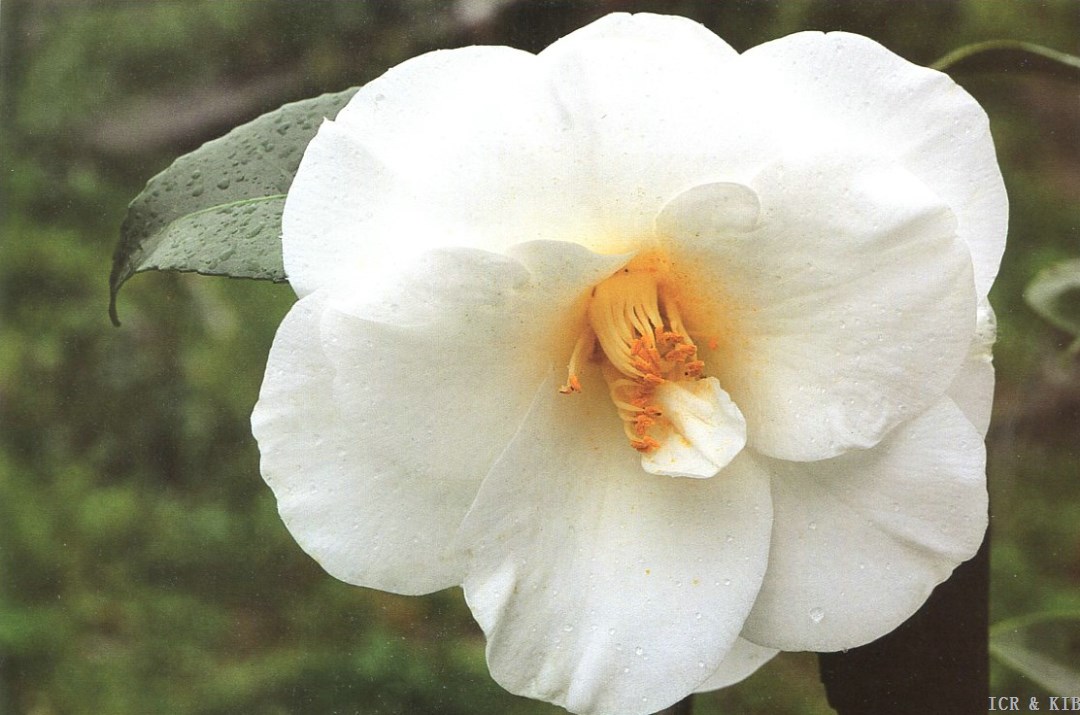 Chosen by wangzhonglang
Id:ICR-6732
Country:United States
Year Published/Registered:1879
Cultivar Type:For Ornamental
AGM Type:
Scientific Name:Camellia japonica 'Hakubotan'
Species/Combination:C. japonica
Chinese Name:白牡丹
Japanese Name:白牡丹 はくぼたん
Meaning:White Peony
Synonym:
Hakubotan-Kantō Seibundō Shinkōsha, 1979, Senchinshū, p.113, Synonym for Hakubotan.
Hakubotan-Tokyō Tuyama, 1968, Camellias of Japan, pl.34, p.17, description, p.95. Tuyama added "Tokyō" to the name of the original Hakubotan. However as the original name always has priority, this is regarded as a synonym for Hakubotan.
Kokinranjiro Izu-Ohshima Hawaii Botanical Gardens List of Plants, 1980 as 'Kokinranziro'. Syn­onym for Hakubotan.
Shirobotan Wada Nursery Catalogue, 1937, p.36.Different reading for Hakubotan.
» English Description
Itō, Ko'emon, 1879, Chinkashū: Large white, peony form; Tuyama, 1966, Camellia Cultivars of Japan, p.112, pl.63 as 'Haku-botan'; Tuyama, 1968, Camellias of Japan, pl.24, p.14, description, p.95 as 'Haku-botan-Tokyō': White, peony flowered, bush camellia cultivar, of very stout growth. Leaves broadly-elliptic and somewhat wavy, with long, glabrous, rarely a little hairy, petiole, glossy, dark green, abrupt acuminate, finely serrate. Petals 10-15 or more, wavy or irregularly wavy. Stamens irregular, often grouped into 5 bun­dles, or intermingled with irregularly curved petaloids. Late flowering. Vigorous, spreading, upright growth. Different reading: 'Shirobotan'. Originated in the Kantō District, Japan. Note: K. Sawada, Overlook Nurseries, Alabama, USA named one of his seedlings 'Shiro-botan' in his 1949 Catalogue. Synonyms: 'White Peony', 'Hakubotan-Tokyō', 'Hakubotan-Kantō'. See Sei­bundō Shinkōsha, 1979, Senchinshū, p.113 Colour photo and Encyclopedia of Camellias in Colour, vol.I, 1973, pl.245, p.116. There is a similar 'Hakubotan' from the Kansai District, Japan. Resem­bles Yukibotan.