Type Image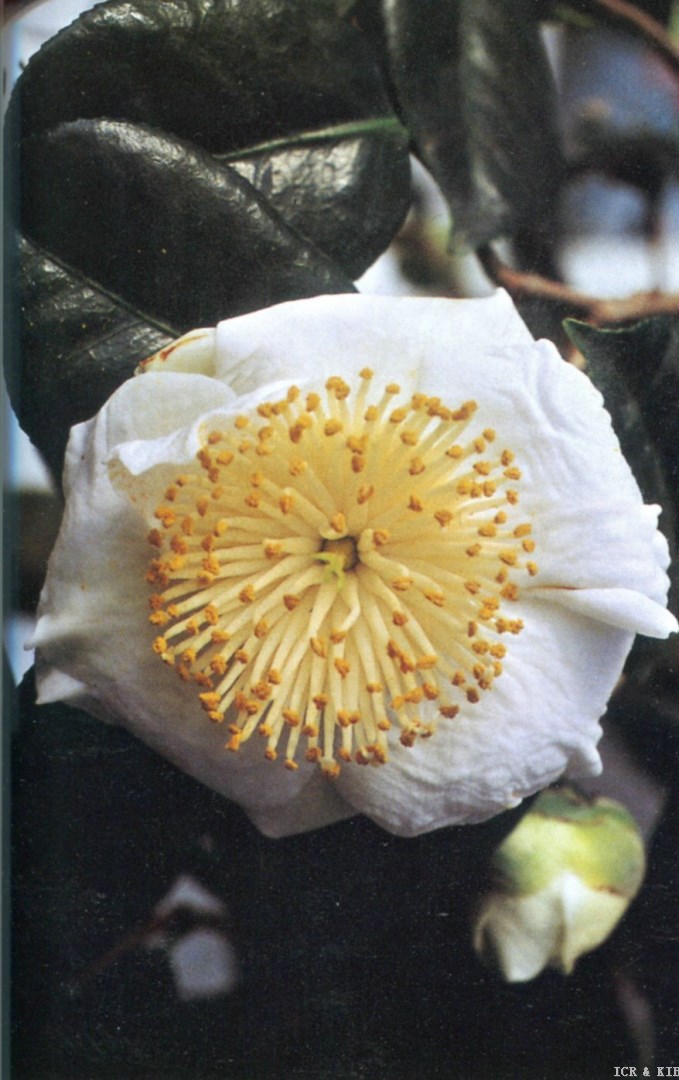 Chosen by Sueo Takano
Id:ICR-6759
Country:Japan
Year Published/Registered:2010
Cultivar Type:For Ornamental
AGM Type:
Scientific Name:Camellia 'Hakurakuten (Higo)'
Species/Combination:Higo
Chinese Name:
Japanese Name:白楽天(肥後) はくらくてん(ひご)
Meaning:Name of T'ang dynasty poet
Synonym:
Higo-hakurakuten Nippon Tsubaki - Sasanqua Meikan, 1998, p.210 with colour photo; English translation p.146. Synonym for Hakurakuten (Higo).
» English Description
Higo Rokka. ca. l989, p.31: Large size, 12-13 cm across, with 6-7 snow white petals. Originated in the Kumamoto Prefecture, Japan. Latest Illustrated Book of Japanese Camellias, (Camellias of Japan), 2010, p.233 with colour photo; Filaments ume-jin (apricot type). Flowers mid-season to late. Leaves obovate, medium size. Vigorous upright growth. A sport of Shintsukasa, recognised by the Higo Camellia Society in the 1980s.