Type Image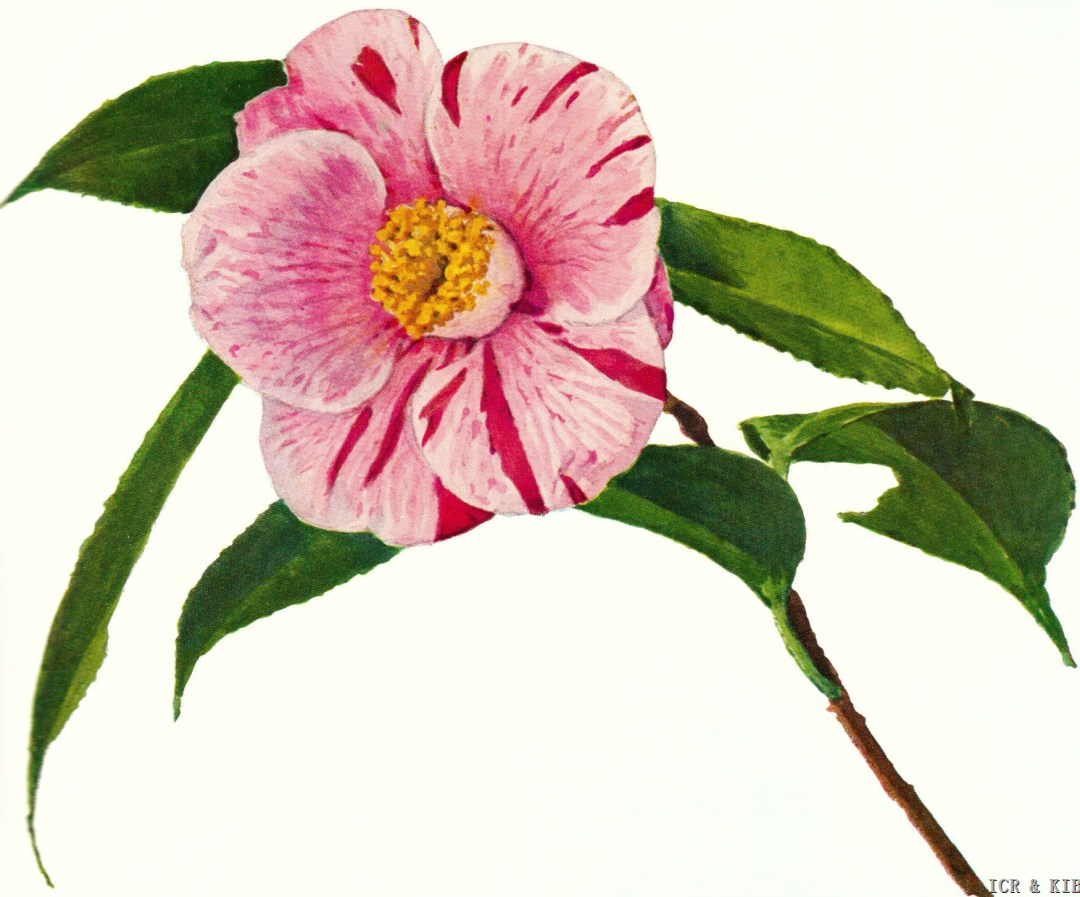 Chosen by wangzhonglang
Id:ICR-7057
Country:Japan
Year Published/Registered:1957
Cultivar Type:For Ornamental
AGM Type:
Scientific Name:Camellia japonica 'Hassaku-shibori'
Species/Combination:C. japonica
Chinese Name:
Japanese Name:八朔絞 はっさくしぼり
Meaning:Variegated "Hassaku"
Synonym:
Shibori-hassaku ('Hassaku' Variegated), (C.japonica), Tateyama Nursery Catalogue, 1957: Large and small red spots on white. Medium size. Originated in Japan. Chūbu Tsubaki Kyokai, 1960; Watanabe, 1960, Kyōto Engei Kurabu, Tsubaki Tokushū, No.1. Seibundō Shinkōsha, Apr. 1976, Garden Life, p.41 as Hassaku-shibori. Synonym for Hassaku-shibori. Sport: Benihassaku. 'Hassaku' means August by the lunar calendar, implying very early flowering. Originated in the Chūbu area, Japan. See: Seibundō Shinkōsha, 1980, Senchinshū, pp,69, 220. Sport: 'Beni-hassaku'
» English Description
Katayama Juraku-en Botan-en Nursery Catalogue, No.237, 1957. Tuyama, 1966, Camellia Cultivars of Japan, pl.169, p.294: Medium size, single, 5-7 petals, emarginate and fluted, opening cup-shaped, white to faint blush pink with a peppering and streaking of light red. Short, wide, irregular stamen cluster with yellow anthers. Blooms early to mid-season. Leaves dark to mid-green, glossy, elliptic, apex acuminate, margins serrulate, twisted. Originated in the Chūbu District, Japan. See: Yokoyama & Kirino, 1989, Nihon no Chinka, p.261; Seibundō Shinkōsha, 1989, Senchinshū, p.69 as 'Shibori-hassaku'. Differ­ent reading 'Shibori-hassaku', synonym for Tatsuta-nishiki in Kansai, Japan. Sport: Benihas­saku. It is not certain that this cultivar in Chūbu is different from one of the same name in Kansai, or not.