Type Image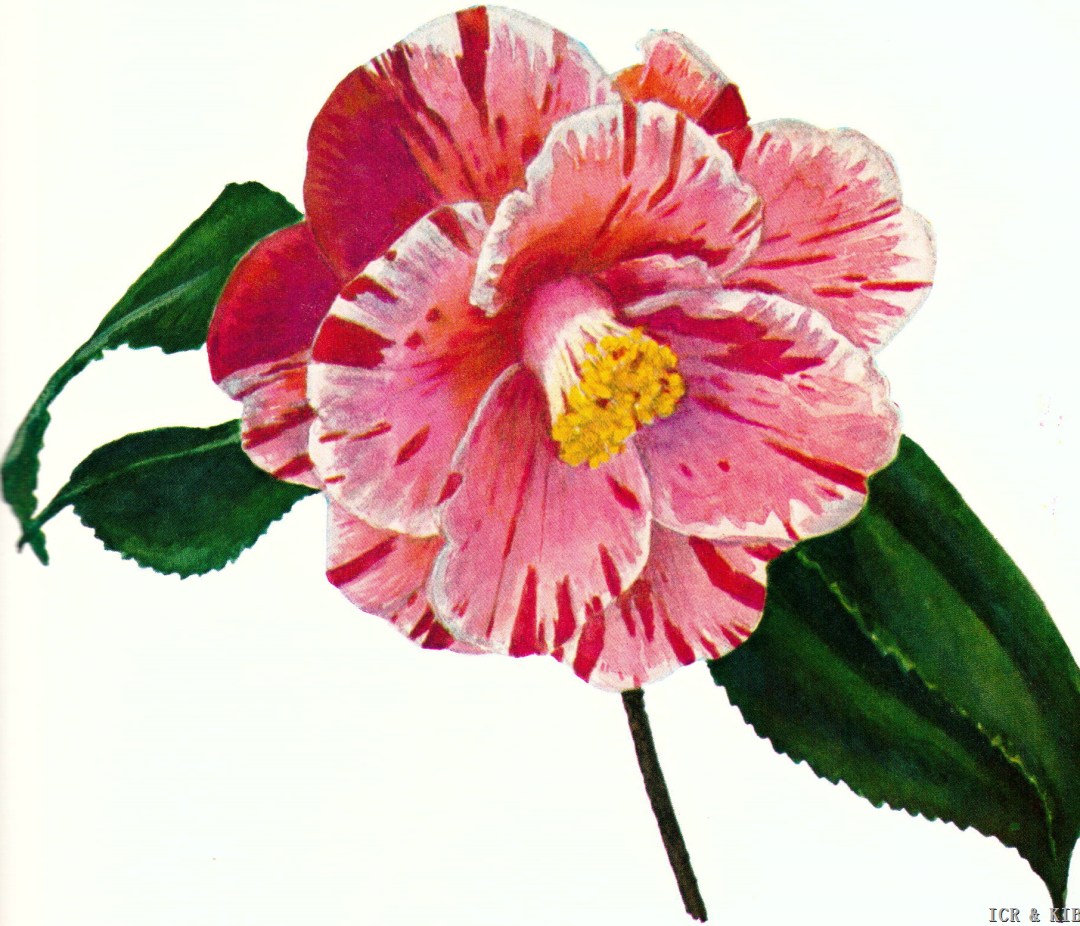 Chosen by wangzhonglang
Id:ICR-7110
Country:Japan
Year Published/Registered:1879
Cultivar Type:For Ornamental
AGM Type:
Scientific Name:Camellia japonica 'Hatsuseyama'
Species/Combination:C. japonica
Chinese Name:初濑山
Japanese Name:初瀬山 はつせやま
Meaning:Mount Hatsuse
Synonym:
Haiseyama Watanabe, Kyōto Engei Kurabu, 1960, Tsubaki Tokushū, No.1, p.53 as 'Haise-yama'. Orthographic error for Hatsuseyama.
Hatsusey Yama Hazlewood & Jessep, 1972, Checklist - Camellia Cultivars from Nursery Catalogues, p.99. Corruption of the Japanese name 'Hatsuseyama'.
Mount Hatsuse Camellias, Y.C. Shen, 2009, p.126 as 'Mt Hatsuse', with colour photo; Synonym for Hatsuseyama.
» English Description
Itō, Ko'emon, 1879, Chinkashū: Double, pinkish white marked deeper pink. Large. This is the modern cultivar. See colour photos and description: Tuyama.1966, Camellia Cultivars of Japan, pl.175; Encyclopedia of Camellias in Colour, vol.I, 1972, pl.355, pp.135, 344; Andoh, 1971, Tsubaki, Meika no Shōkai to Saibai, pl.85, p.31; Yokoyama & Kirino, 1989, Nihon no Chinka, p.343. Seibundō Shinkōsha, 1979, Senchinshū, pp.116, 238: Large semi-double with 2-3 rows of large, rounded, overlapping petals, having a ground colour from white to pink with a white edge and heavily streaked and spotted with crimson. A small diam­eter, compact stamen column. Originated in Japan. Resembles: Fukiage-shibori, Tanushi­maru and 'Oki-no-maru'. Corruption of name: 'Hatsusey Yama'.