Type Image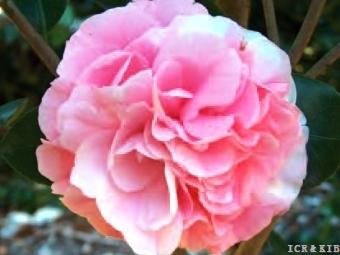 Chosen by wangzhonglang
Id:ICR-7274
Country:United States
Year Published/Registered:2006
Cultivar Type:For Ornamental
AGM Type:
Scientific Name:Camellia japonica 'Henny Drews'
Species/Combination:C. japonica
Chinese Name:
Japanese Name:
Meaning:
Synonym:
Henry Drews SCCS Camellia Nomenclature 2009, p.59; Orthographic error for Henny Drews.
» English Description
ACS, The Camellia Journal, Mar. 2006, p.29 with colour photo, Reg. No. 2671. A chance seedling that first flowered in 1986. Originated by Rupert E. Drews, Charleston, S.C., USA. The 10 cm diameter peony form flower is pale pink with some white variegation. Plant is upright, with average growth rate, and blooms early to mid-season. American Camellia Yearbook, 2006, p.57 with colour photo. Dark green leaves are 9 cm x 5 cm. Orthographic error: 'Henry Drews'.