Type Image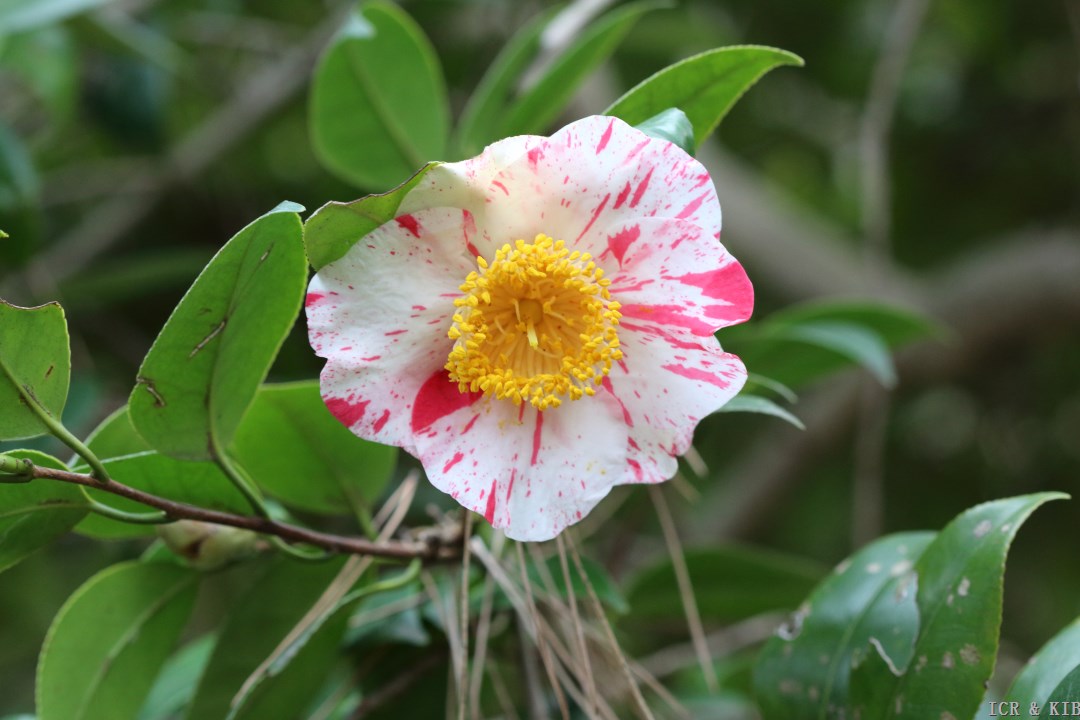 Chosen by Sueo Takano
Id:ICR-7423
Country:Japan
Year Published/Registered:1973
Cultivar Type:For Ornamental
AGM Type:
Scientific Name:Camellia japonica 'Hikari'
Species/Combination:C. japonica
Chinese Name:
Japanese Name:光 ひかり
Meaning:Radiance
Synonym:
Hiku Forrest, 1985, Trees and Shrubs Cultivated in Ireland. Corruption of the Japanese name Hikari.
» English Description
JCS., 1973, Tsubaki, No.12, p.7, colour photo: Single with 8 petals, white with crimson streaks and flecks and an almost Higo-like stamen cluster, filaments white. Blooms early to mid-season. Leaves obovate, small, 6.5 cm x 3.5 cm, margins shallowly ser­rated. A seedling of 'Yukimiguruma' and the flower formation and leaf are very like its female parent. Originated in Kantō District, Japan by Nakamura, Totsurō.