Type Image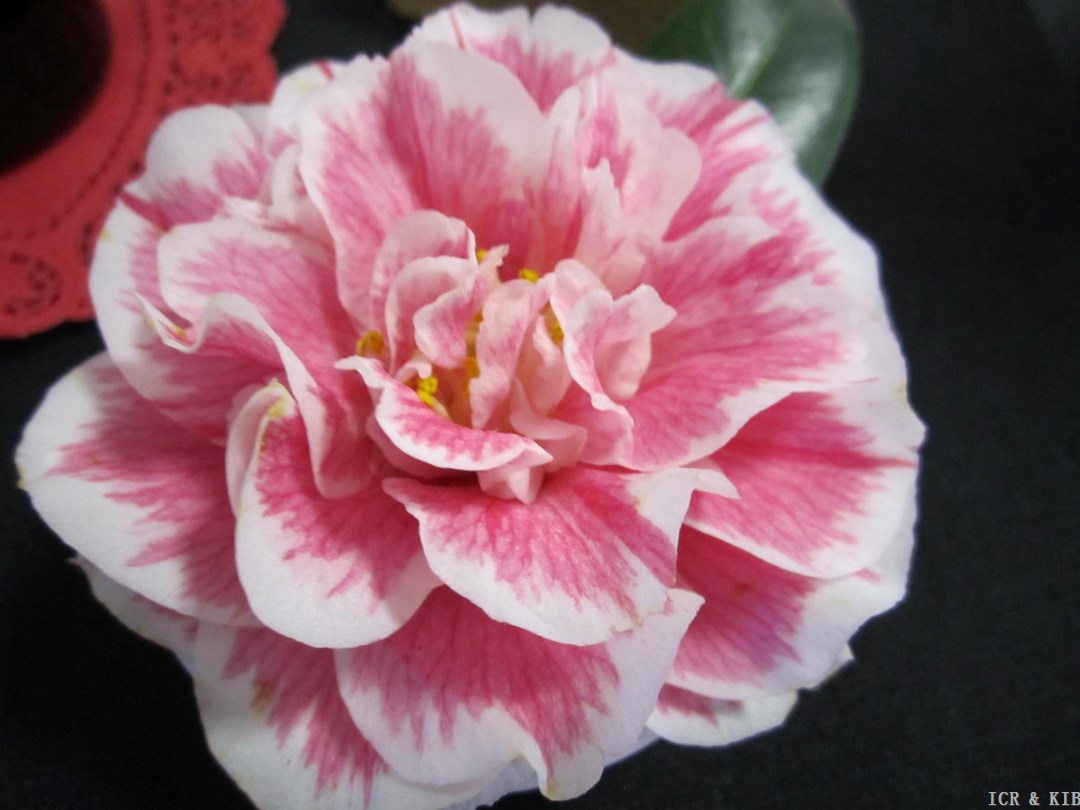 Chosen by wangzhonglang
Id:ICR-7425
Country:Japan
Year Published/Registered:1859
Cultivar Type:For Ornamental
Scientific Name:Camellia japonica 'Hikarugenji'
Species/Combination:C. japonica
Chinese Name:光源氏
Japanese Name:光源氏 ひかるげんじ
Meaning:Brilliant Genji
Synonym:
Brilliant Genji Macoboy, 1981, The Colour Dictionary of Camellias, p.56. Synonym for Hikarugenji.
Egret FN Griffiths Jr., 1952, American Camellia Yearbook, p.39: The seventh sport of Hikarugenji is a self-white variation and must not be confused with the new seedling from Georgia, 'Egret FN'. This name has not been validly published.
Fragrant Camellia Hazlewood & Jessep, 1972, Checklist - Camellia Cultivars from Nursery Catalogues, p.82. Synonym for Hikarugenji.
Guangyuanshi Gao & Zhuang, 1989, The Camellia in China, p.55, No.362, colour photo No.220. Chinese synonym for Hikarugenji.
H. Guichard Torsanlorenzo Catalogue, 1984-1985. Abbreviation for 'Souvenir de Henri Guichard', synonym for Hikarugenji.
24 show +
» English Description
Kusuya, Kamegorō, 1859, Tsubaki Irohanayose Irotsuki; Cho [before 1867], Chinkafu, Illustration p.21; Itō, Ko'emon, 1879, Chinkashū: "Pink, edges white, Large". Tuyama, 1966, Camellia Cultivars of Japan, pl.25, p.52; Tuyama, 1968, Camellias of Japan, pl.379, p.193, description, p.202: Leaves narrowly lanceolate to elliptic, cuneated at the base, long acuminate apex, obscurely crenate on margins. Petioles glabrous. Flowers of peony type, dark rosy (Crimson 22/1), broadly margined white, with a few streaks of deeper crimson reaching to petal edge and a veining of deeper crimson in the coloured area of the petals. Petals often numerous, exposing irregularly scattered stamens. Flowers mid-season to late. Syn­onyms: 'Herme', 'Souvenir de Henri Guichard', Jordan's Pride', 'Longview Number 56'. Cor­ruption of the Japanese name: 'Hikara-genji', 'Hikari-gengi', 'Hikarigenzi', 'Hikarugeni', 'Hikaru-genzi', 'Hikarigenji'. The cultivars Genji, Yaegenji and Genji-awase, which have sometimes been regarded as equivalent to Hikarugenji, are each separate and distinct culti­vars. The transliteration Hikarugenji was first published in the 1891 catalogue of the Yoho­hama's Gardeners Association. For other forms of this cultivar see: Benibotan, Lookaway, Hikarugenji-yokomoku, Colonial Lady, Orchid Pink, Egret, Quaintance, Spring Son­net, The Mikado, Genji-shibori, White Surprise. Originated in the Kantō area, Japan. Colour photos and descriptions see: Seibundō Shinkōsha, 1979, Senchinshū, pp.123, 242; Encyclopedia of Camellias in Colour, vol.I, 1972, pl.358, p.345. Andoh, 1971, Tsubaki, Meika no Shōkai to Saibai, pl.126; Macoboy, 1981, The Colour Dictionary of Camellias, p.56. Chinese synonyms: 'Huahemu' & 'Guangyuangshi'.
» Chinese Description
高继银、苏玉华、胡羡聪,2007. 《国内外茶花名种识别与欣赏》,第115页。日本江户一带。花红色,有深红色条纹,边缘有一条白色宽边,牡丹型,大型花,外轮大花瓣宽圆形,中部花瓣半直立,呈波浪状,花心有簇状的黄色雄蕊,花朵稠密。叶片浓绿色,狭椭圆形至椭圆形,光亮,植株立性,生长旺盛。花期中至晚
朱國棟、蔡燦玉,2011. 《台灣茶花族譜》,p.124.
Hikarugenji 光源氏(Brilliant Genji)。(C. japonica)红山茶。1859,日本关东。半重瓣〜牡丹、淡粉底、深红色脉纹、红纵纹、白覆轮、散蕊、大轮(10 x 5cm)、花期1〜3月,树性直立、长势中等。同种异名:Herme (何美、河马、花赫姆),Jordan's Pride、Longview Number 56、Souvenir de Henri Guichard。突变种:Benibotan (红牡丹)、Genji-shibori (源氏绞)、Look-Away、Quaintance、Colonial Lady、The Mikado、Egret。花名:优秀的源氏(源氏是日本古代的族姓)。
Hikarugenji (光源氏)一新竹市茶花产销班目录,2002-2006, p.43, No.521.