Type Image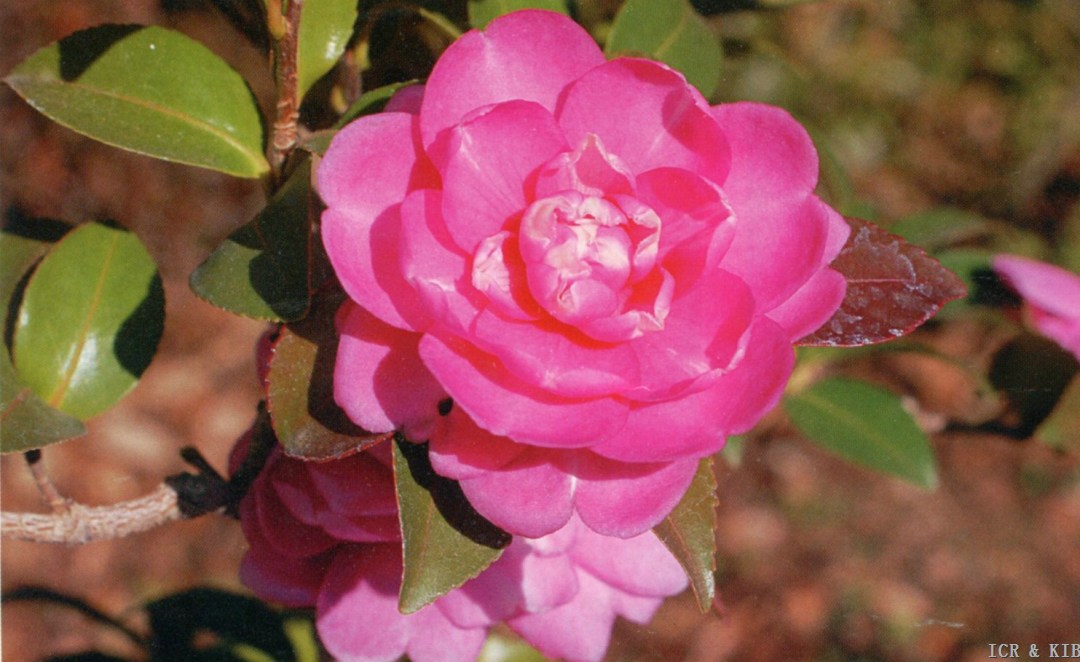 Chosen by Sueo Takano
Id:ICR-7431
Country:Japan
Year Published/Registered:1987
Cultivar Type:For Ornamental
AGM Type:
Scientific Name:Camellia hiemalis 'Hikuma-otome'
Species/Combination:C. hiemalis
Chinese Name:曳马乙女
Japanese Name:曳馬こ女 ひくまおとめ
Meaning:Maiden drawing a horse
Synonym:
Yemayinü Gao, Jiyin, 1998, The World's Best Camellia Cultivars, p.161. Chinese synonym for Hikuma-otome.
» English Description
JCS., 1987, Japan Camellia, No.23, p.4, colour photo: Discovered by Tsuyoshi Matsumura, in an old garden in Hamamatsu City, Shizuoka Prefecture, Japan. A Kan-tsubaki with red coloured flowers with fine veining in the centre of the outer petals and with white stripes in the centre of the outer petals. Blooms are double, medium sized and flow­ers early. The plant is wide spreading. "Hikuma" is the old name for a suburb of Hamamatsu City. Latest Illustrated Book of Japanese Camellias, (Camellias of Japan), 2010, p.310 with colour photo; Formal double. Found by Tsuyoshi Muramatsu in a private hedge in 1977, named by Fusako Yamasaki.
» Chinese Description
徐碧玉. 2007,《茶梅》,第74页。原产日本静闻,1977年村松刚在浜松市民家发现,山崎富佐子命名。花鲜玫瑰红色,花瓣40~50枚,中肋有白条,花径8厘米左右,玫瑰重瓣型,花期11月至翌年2月;叶长椭圆形,稍小,齿浅;树形稍开张,长势较强。