Type Image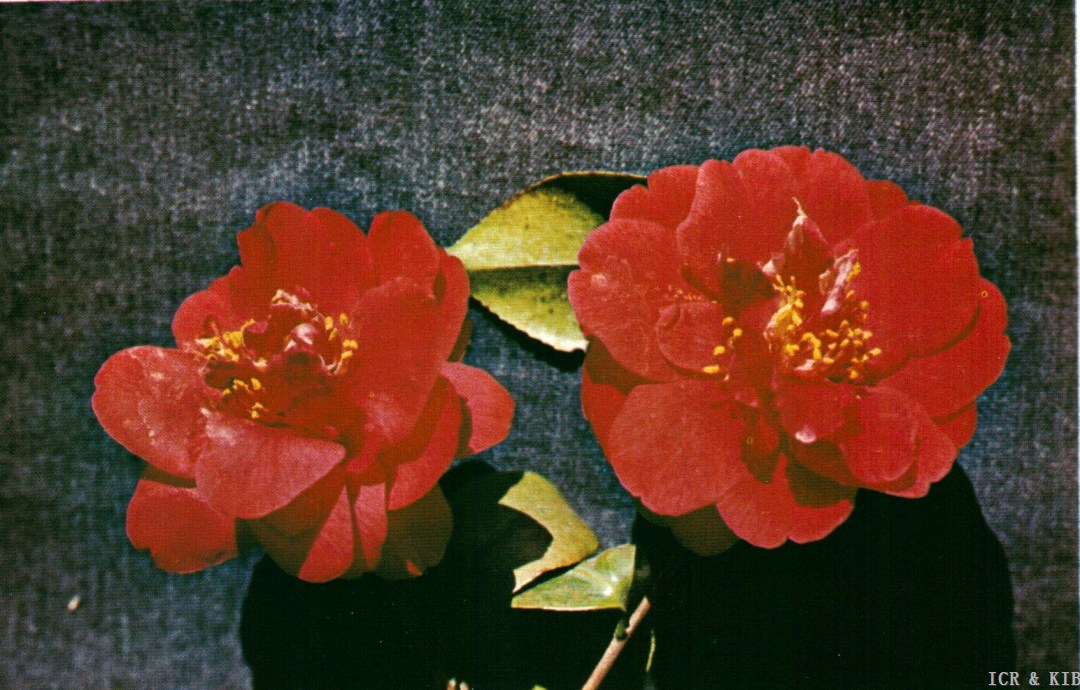 Chosen by wangzhonglang
Id:ICR-7443
Country:Japan
Year Published/Registered:1968
Cultivar Type:For Ornamental
AGM Type:
Scientific Name:Camellia rusticana 'Hime-botan'
Species/Combination:C. rusticana
Chinese Name:
Japanese Name:姫牡丹 ひめぼたん
Meaning:Hime ( 姫),princess, or pretty little; botan (牡丹),tree peony.
» English Description
Tuyama, 1968, Camellias of Japan. pl.210, p.106, descrip­tion, p.152: Leaves obovate-oblong to broad elliptic, suddenly acuminate, rounded base, finely serrate. 7 cm long x 3.8 cm wide; petioles very hairy. Flowers of peony type, deep red (Currant red 821 /3). Petals, 30-40, inner smaller and irregular, intermingled with the stamens. The largest petal, 3.9 cm long x 2.8 cm broad, oblong, incised. Filaments pale rose, reddish down­wards. Originated by Iwata, Yatsuo-machi, Toyama Prefecture, Japan.