Type Image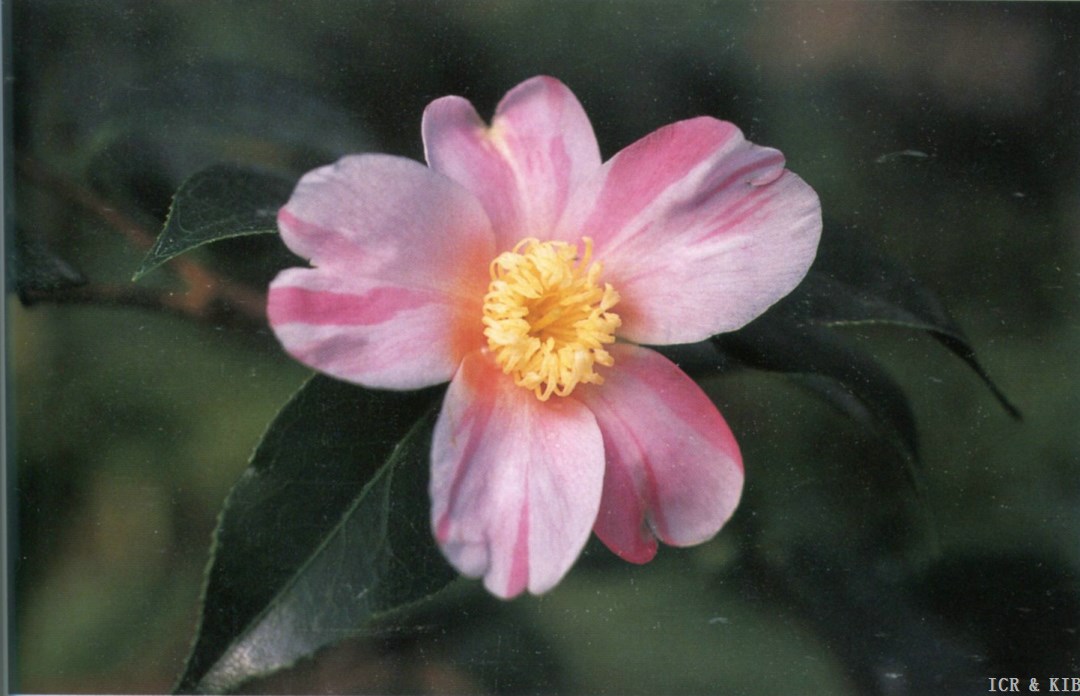 Chosen by Sueo Takano
Id:ICR-7463
Country:Japan
Year Published/Registered:1975
Cultivar Type:For Ornamental
AGM Type:
Scientific Name:Camellia 'Hime-wabisuke'
Species/Combination:Wabisuke
Chinese Name:姬佗助
Japanese Name:姬佗助 ひめわびすけ
Meaning:
Synonym:
Jituozhu Gao, Jiyin, 2007, The Identification....Outstanding Camellias, p.425; Chinese synonym for the Japan Wabisuke Hime-wabisuke.
» English Description
Yokoyama, 1975, Gendai Tsubaki Meikan, p.200, black and white photo; Encyclopedia of Camellias in Colour, vol.II, 1978, pl.349, p.144; Seibundō Shinkōsha, 1979, Senchinshū, p.128 colour photo, p.243, description: Small single, 6-7 petals, wabisuke type flower, soft pink with streaks of deeper pink. Three outer petals, notched at the apex and a compact, central column of stamens with white degenerate anthers. Leaves small, elliptic, coriaceous, long acuminate, dark green, finely serrate. See colour photo, p.277, Yokoyama & Kirino, 1989, Nihon no Chinka. Discovered at Ama-gun, Aichi Prefecture. Discovered by Shinichi Asai, named and released in 1974. For botanical drawing, colour photo and description see pp.51, 52, 54; Kyōto Engei Kurabu, 1971, Tsubaki Tokushū`, No.11. Chinese synonym 'Jituozhu'.
» Chinese Description
高继银、苏玉华、胡羡聪,2007. 《国内外茶花名种识别与欣赏》,第116页。日本爱知县一带,属佗助茶(Wabisuke)类。花淡红色,有纵向的红色条纹或斑块,单重瓣型,小型花,花瓣长圆形,外翻,花心雄蕊筒状,黄色花丝和花药簇拥,花朵稠密。叶片浓绿色,长椭圆形,光亮,植株立性,生长旺盛。花期早至中。