Type Image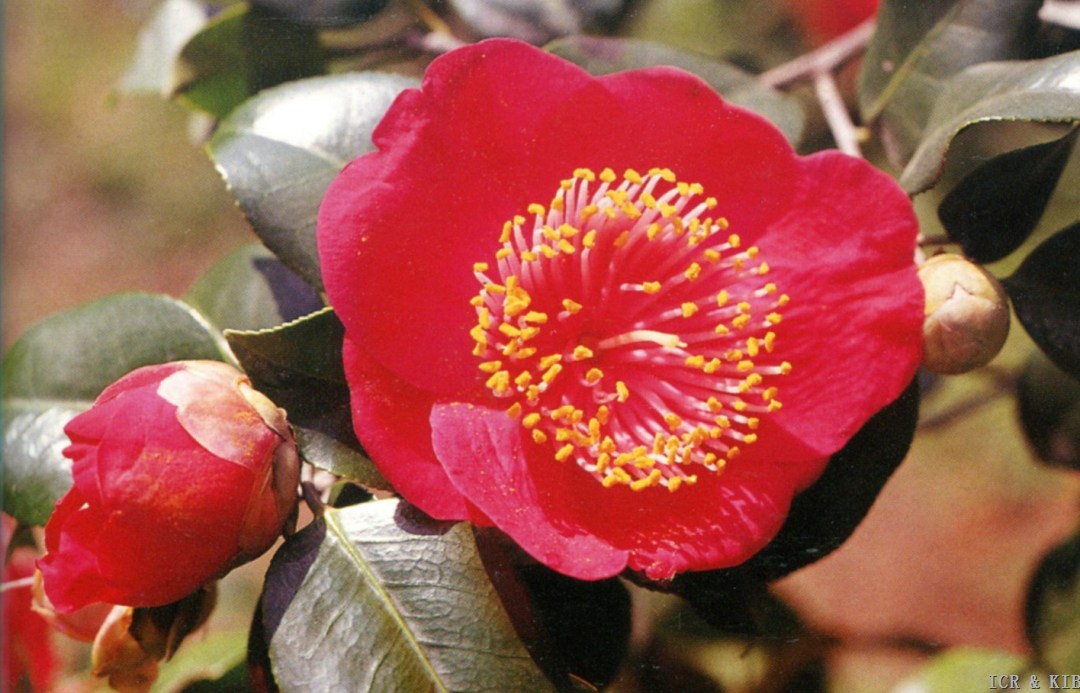 Chosen by Sueo Takano
Id:ICR-7507
Country:Australia
Year Published/Registered:1912
Cultivar Type:For Ornamental
AGM Type:
Scientific Name:Camellia 'Hinomaru'
Species/Combination:Higo
Chinese Name:
Japanese Name:日の丸 ひのまる
Meaning:
Synonym:
Japanese Flag Macoboy, 1981, The Colour Dictionary of Camellias, p.137. Synonym for Hino­maru.
Rizhiwan Gao, Jiyin, 2007, The Identification....Outstanding Camellias, p.407; Chinese synonym for the Japan Higo Hinomaru.
» English Description
Taniguchi, 1912, Chinka Kyōkan: Deep pink. Large. Adachi, 1960, Camellia. Its Appreciation and Artistic Arrangement, p.59 colour photo, p.71, description as Hinomaru; Hiratsuka, 1964, Higo Camellia, p.27 & 12 & Tuyama, 1968, Camellias of Japan, pl.173, description, p.140 as 'Hi-no-maru': Flower cinnabar red, 7-10 cm across, single, 6 petal, a little wavy. Stamens, pale red filaments, 120-150 in number; pistil pro­truding above the stamens. Flowers late. Leaves medium size, flat, ovate to broadly elliptic, thick, rounded at the base, apex acute, on an erect, spreading and vigorous tree. See Yokoyama & Kirino, 1989, Nihon no Chinka, p.206, colour photo. Originated in Kumamoto Prefecture, Japan. Different reading: 'Hi-no-maru'. Corruption of name: 'Hinemaru'. Synonym: 'Crimson Cup' in Australia. See Seibundō Shinkōsha, 1979, Senchinshū, pp.127, 242. Chinese synonym 'Rizhiwan'.