Type Image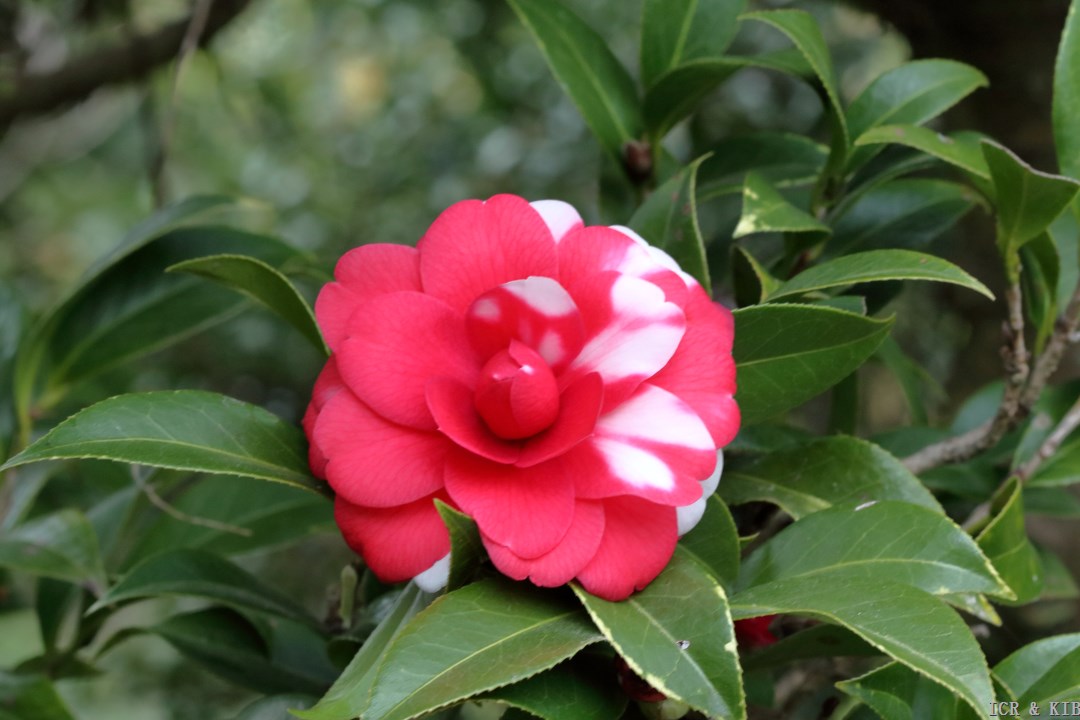 Chosen by wangzhonglang
Id:ICR-7828
Country:Japan
Year Published/Registered:1739
Cultivar Type:For Ornamental
AGM Type:
Scientific Name:Camellia japonica 'Hoshiguruma'
Species/Combination:C. japonica
Chinese Name:星车
Japanese Name:星車 ほしぐるま
Meaning:Star Carriage
Synonym:
Hoshi Garuma Orton Nursery Price List, 1947-1948. Corruption of Japanese name Hoshigu­ruma.
Star Wheel Greenbrier Farms Price list, 1940. Synonym for Hoshiguruma.
星车 杨绍溥,1978,台湾茶花,p.70, No.111.
» English Description
Itō, Jukyū, 1739, Honzō Hanamaki'e, vol.15; Yashiro, 1841, Kokon Yōrankō, vol.311; Kasuya, Kamegorō, 1859, Tsubaki Irohanayose Irotsuki: Variegated form of Higuruma. Cardinal red, spotted white, or occasionally moired with white. Small formal double. Originated in Kantō, Japan. Based on the same characters and probably synonymous with Hoshihiguruma in the Kadan Chikinshō. Synonyms: 'Star Carriage', 'Star Wheel'. See: Adachi, 1960, Camellia. Its Appreciation and Artistic Arrangements, colour photos, p.161, 166, 175, 185, 182, 197, 211; Tuyama 1966, Camellia Cultivars of Japan, p.80, pl.43; Tuyama, 1968, Camellias of Japan, pl.313, p.158; Encyclopedia of Camellias in Colour, vol.I, 1972, pl.425; Satō, 1975, Chūbu no Tsubaki, p.90, colour photo; Seibundō Shinkōsha, 1979, Senchinshū, p.138, colour photo, p.247, description; Yokoyama & Kirino, 1989, Nihon no Chinka, p.397. A study of the above illustrations shows a small formal double to rose form double, petals emarginate, red with clear white spots in various degrees. Sport: Higuruma. Leaves lanceolate, blunt acute to acuminate, finely serrate, glossy mid-green. This appears quite different to the peony form illustrated by Hertrich, 1954, Camellias in the Huntington Gardens, p.177 under the name Hoshi­guruma.
» Chinese Description
朱國棟、蔡燦玉,2011. 《台灣茶花族譜》,p.129.
Hoshiguruma 星车(Star Carriage)。(C. japonica)红山茶。1739,日本关东。
Higuruma (绯车)病毒感染入白斑品种。完全形、深红色、小白斑或白云斑、中轮(9x3.5cm)、花期1~3月、树矮性、丛生、稍弱。
星车—杨绍溥,1978,台湾茶花,p.70, No.111.