Type Image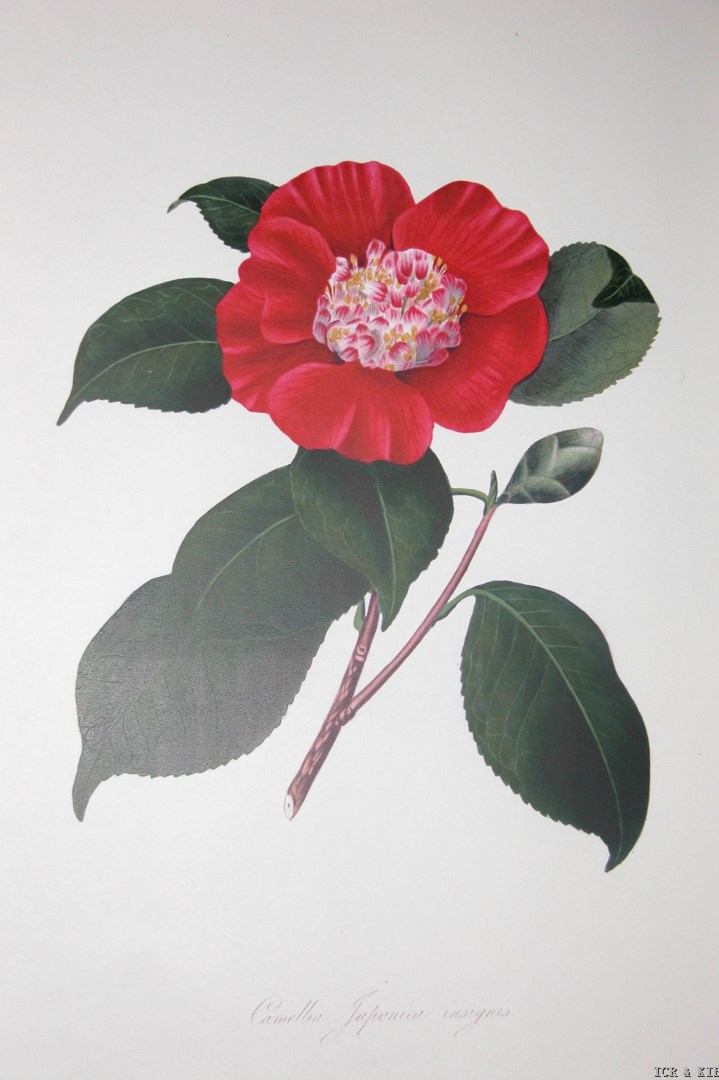 Chosen by wangzhonglang
Id:ICR-8283
Country:United Kingdom
Year Published/Registered:1825
Cultivar Type:For Ornamental
AGM Type:
Scientific Name:Camellia japonica 'Insignis'
Species/Combination:C. japonica
Chinese Name:
Japanese Name:
Meaning:
Synonym:
Insignia Fendig, 1953, American Camellia Catalogue. Orthographic error for Insignis.
Insignis Colvills Baumann & Baumann, 1832, Collection de Camellias, pl.33. Synonym for Insignis.
Insignis Flore Pleno Cels, Paris Nursery Catalogue, 1836-1837, p.9. Synonym for Insignis.
Insignis Splendid Hovey & Co. Catalogue, 1834, p.26. Synonym for Insignis.
Japonica var. Insignis Loudon, 1835, Gardening Magazine, vol.11, p.143. Synonym for Insignis.
3 show +
» English Description
Buckingham & Chandler, 1825, Camellia Britannica, p.15, pl.6: This approaches somewhat to a camellia lately raised by Mr Knight, Kings Road, called 'Carnation Warratah'. The guard petals of our plant are bright red while his are a soft rose colour. See also pl.31, Chan­dler & Booth, 1831, Illustrations and description of Camellias...: Raised by Chandler at the Vaux­hall Nursery about 11 years ago. The flowers are at first bell shaped like the single red ('Rubra Simplex'), but unfold the large, outer petals, 6-8 in number, to exhibit a dense, globular mass of small wedge shaped petals, more or less variegated with white like a carnation, and incurved towards the style, prominent in the centre. The flower measures 7.5 cm across fully opened. The large petals exceed 2.5 cm, indented at the apex, flat and round, of a deep rose colour with darker veins. The inner petals are small and ranged over one another. In the centre it is common for many to be partly transformed, one half of the anther being dilated and coloured the other half perfect and yellow. Synonyms: 'Insignis Spendid', 'Splendid', 'Splendid Flowered', 'Insig­nis Colvill's'. Orthographic error: 'Insignia'.